Brad Pitt, Pharrell and More Celebrity Pals Attend Chris Cornell's Funeral
was laid to rest at Los Angeles' Hollywood Forever Cemetery on Friday, May 26. Celebrity friends like , , , and Chris' bandmates were spotted at the service to pay respects to the 52-year-old rocker.
In some photos obtained by , Chris' wife Vicky was seen with their children Toni and Christopher, greeting mourners who attended the funeral. The family still managed to smile at the guests despite their loss. Other celebrities like , , and were also among the guests.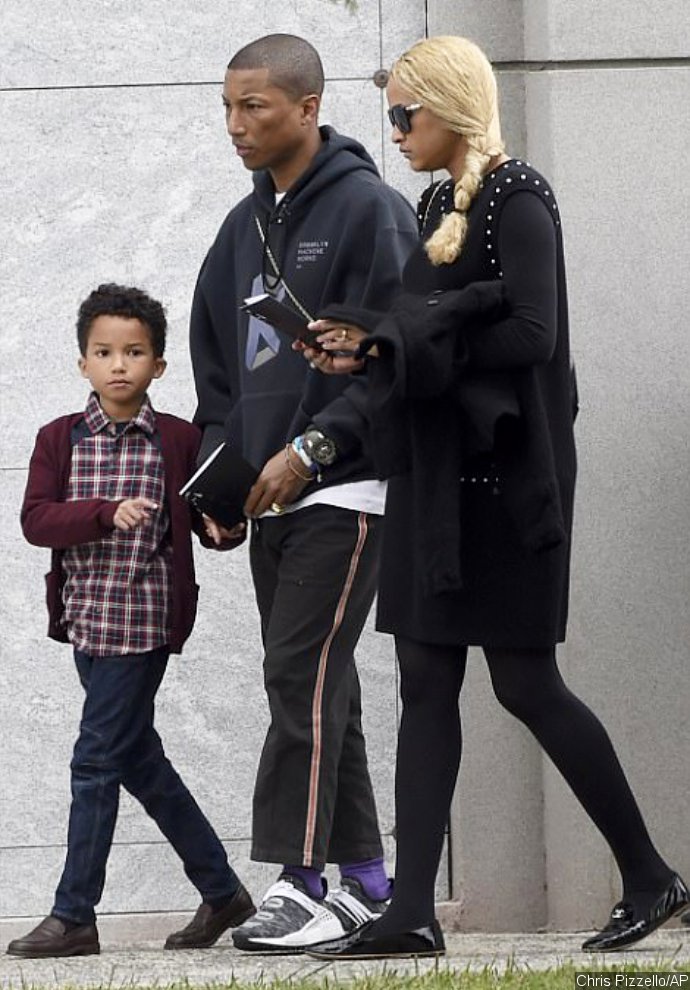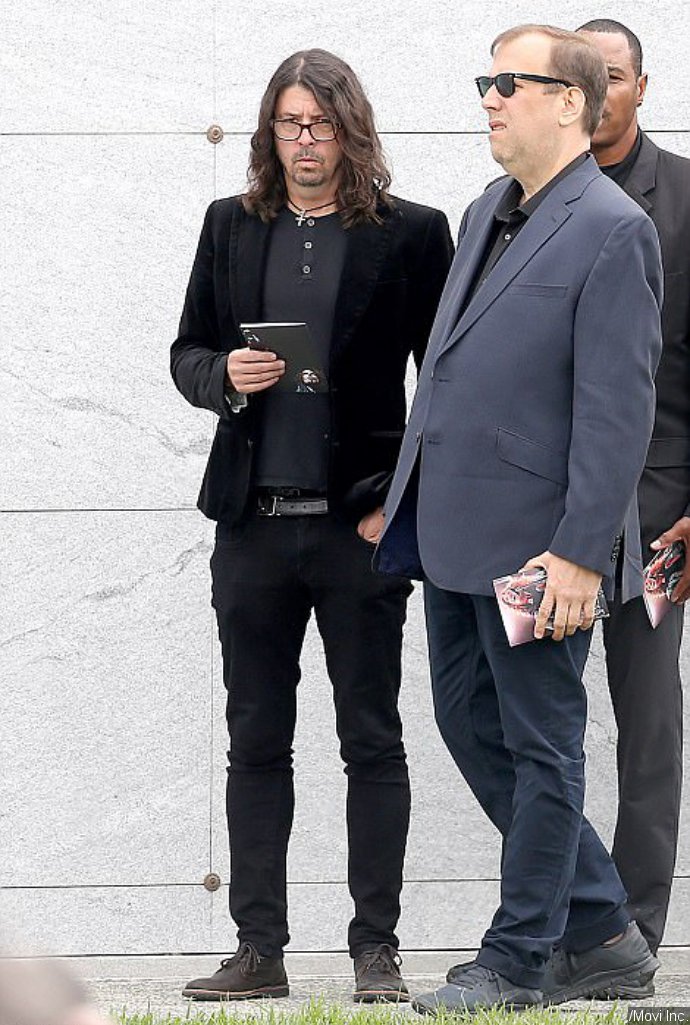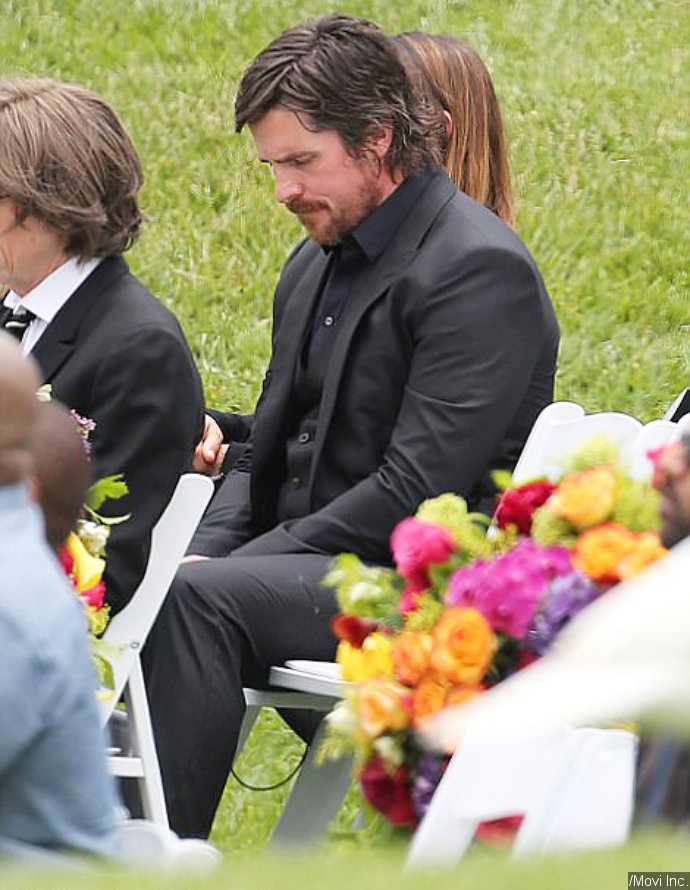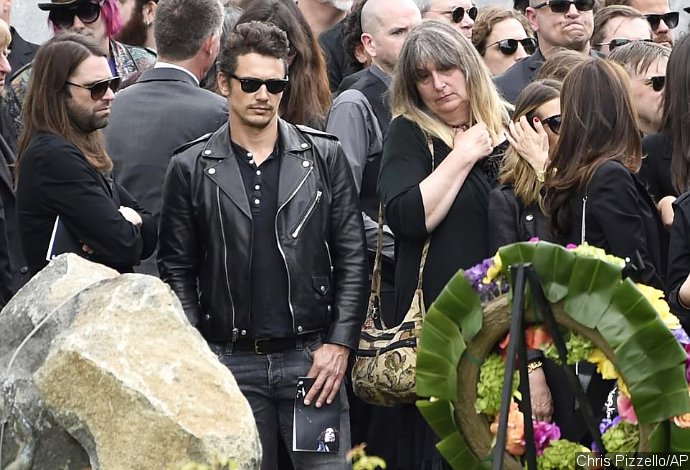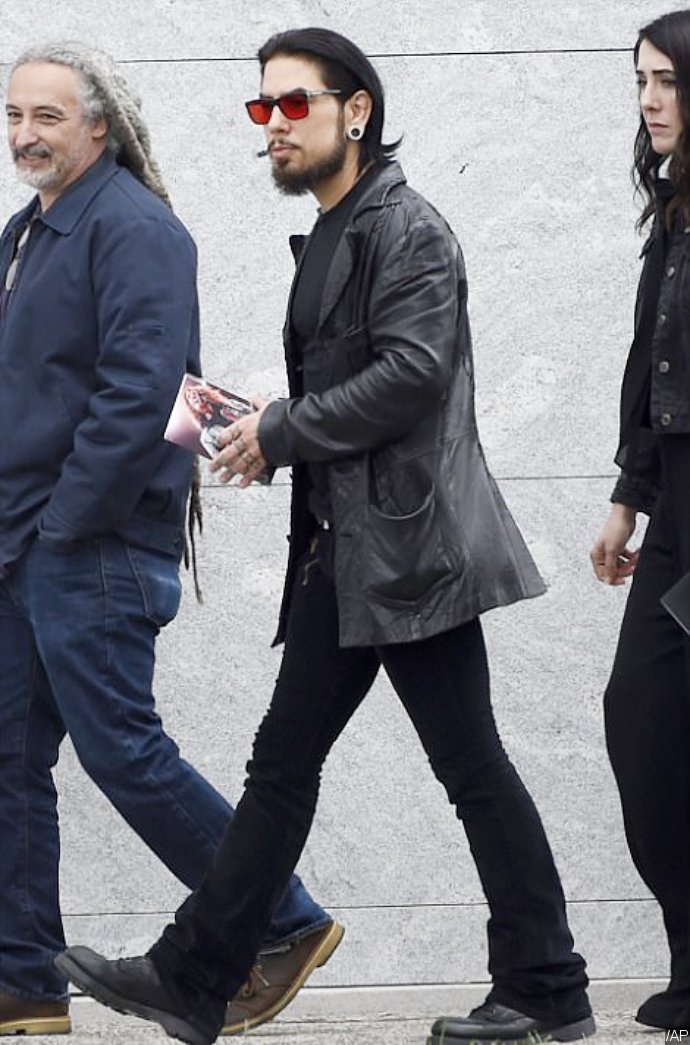 The private ceremony began with the cemetery's speakers playing 's "Like a Stone" and Chris' solo song "The Promise". Temple of the Dog's "All Night Thing" was played at the end of the funeral as mourners exited the cemetery. of performed 's "Hallelujah" while actor , 's Kim Thayil, Matt Cameron and 's delivered eulogies.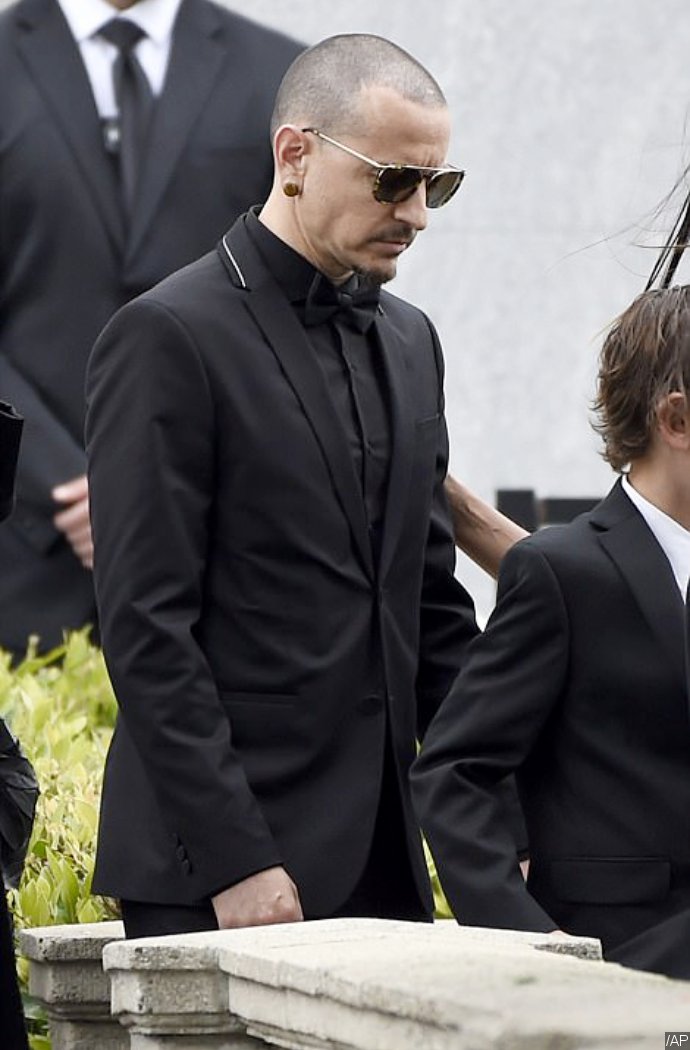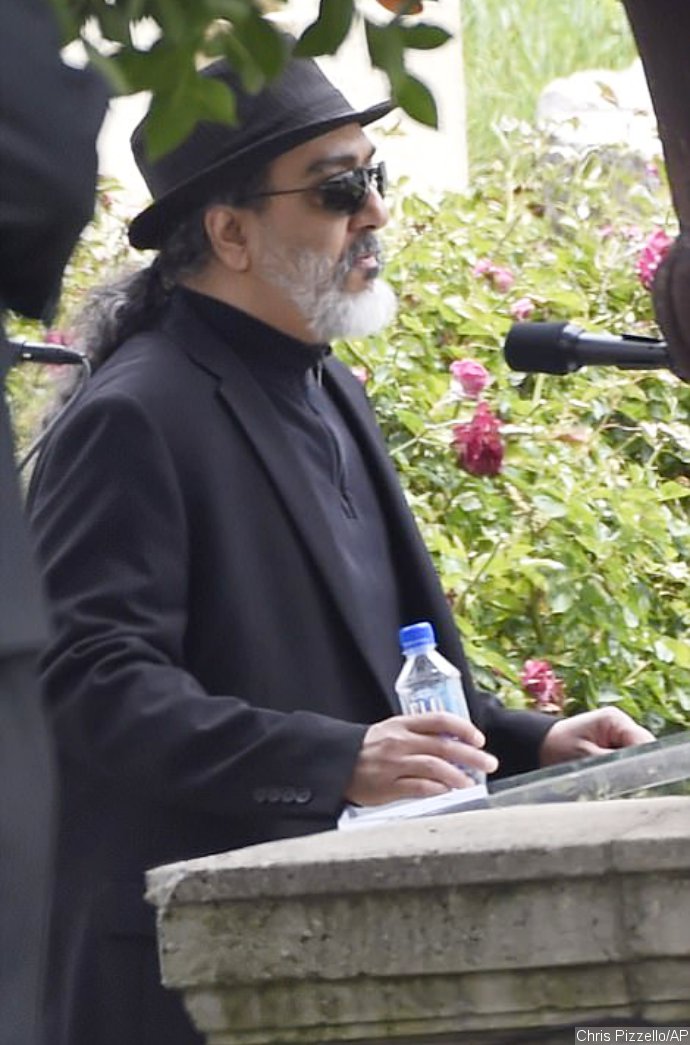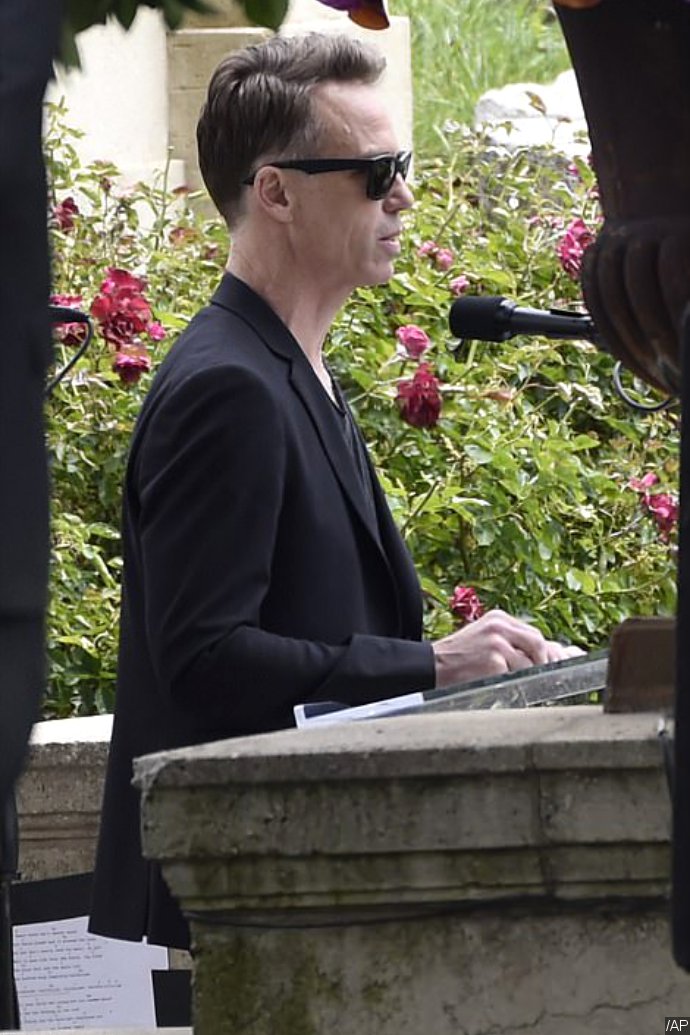 Following the private ceremony, fans outside the cemetery were allowed to enter to bid farewell to Chris. In a video obtained by , fans gathered around his tombstone as they took pictures. A female fan was seen crying over the rocker, struggling to accept his death.
Chris Cornell on Wednesday, May 17 in a hotel in Detroit. His death was later ruled as . His wife Vicky that he repeatedly said "I'm tired" before committing suicide, and latest report suggested that Chris had taken , besides Ativan, hours before his death.
© AceShowbiz.com