Melania Trump's Naked Photos From Her Modeling Days Resurface. See the NSFW Pics
Melania Trump once posed nude for France's Max magazine, and some racy snaps from the photo shoot have just resurfaced thanks to . For some reasons, the newspaper published the NSFW pictures of the First Lady wannabe, and used one for the cover, in their Sunday, July 31 issue.
Those photos were taken during a session in Manhattan in 1995, when Melania was still 25 and modeled as Melania Knauss. She was seen donning nothing but a pair of high heels and some bracelets as she bared everything and gave the camera a sharp gaze.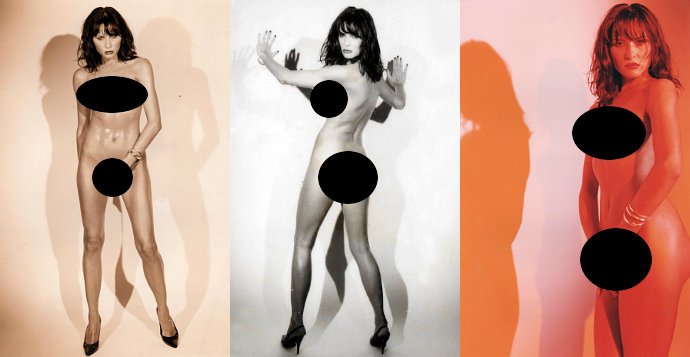 Ale de Basseville, the French photographer behind the snaps, recalled working with Melania and had nothing but nice words to say about her in an interview with New York Post. "Melania was super-great and a fantastic personality and she was very kind with me," he said.
A fashion industry insider who was at the 1995 photo shoot told the newspaper, "I was quite surprised when I saw the pictures because it was … a racier shoot than I expected. But Melania seemed very comfortable with the whole thing, and she was very professional."
The photos were published by now-defunct Max magazine for its January 1996 issue, nearly a decade before Melania and got married in Palm Beach, Florida and nearly twenty years before her husband announced he'd run for president.
Asked about the photos, Donald didn't seem to have problem with them as he told The Post, "Melania was one of the most successful models and she did many photo shoots, including for covers and major magazines. This was a picture taken for a European magazine prior to my knowing Melania. In Europe, pictures like this are very fashionable and common."
Jason Miller, senior communications adviser for Trump's campaign, also gave a similar comment, saying that the pictures were a "celebration of the human body as art." He added, "There's nothing to be embarrassed about. She's a beautiful woman."
© AceShowbiz.com