Bella Hadid Flashes Nipples in Lace Bra. See the Flesh-Baring Snap!
is far from shy when it comes to showing off her impressive figure. The little sister of flashes her nipples as she wears a black lace bra in one of the images from W Magazine Korea's latest photo shoot.
In the photo, the 19-year-old model throws a sharp gaze at the camera as she sports minimal make up complete with bright red lips. Bella also uploaded on her Instagram account some other photos from the photo shoot, including the one featuring herself sitting on a stool as she wears a black bra under a white tank top and high-waist pants complete with a black furry shawl.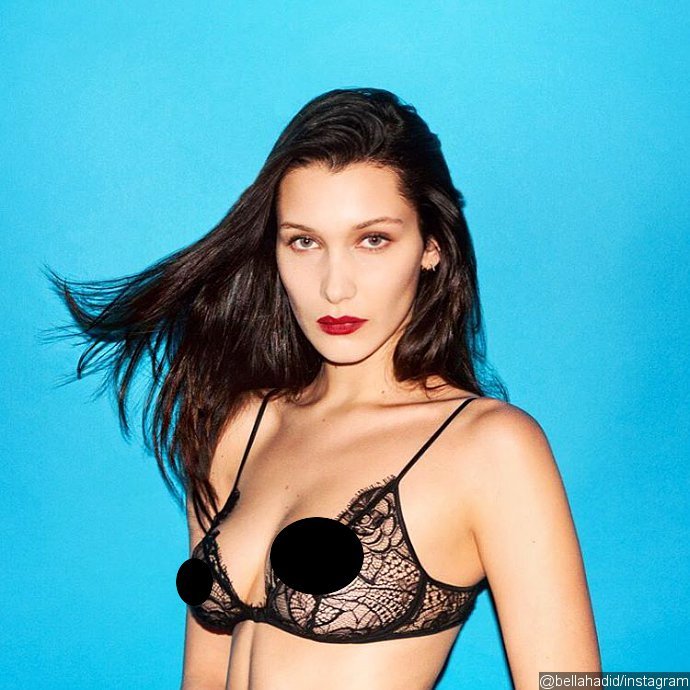 In another snap, Bella is seen rocking black panties under sheer stockings and pink bra. She also wears a pink furry outer which she leaves open. As for the cover of the magazine, the girlfriend of strikes a squat pose as she dons a white feathered dress and a black-and-white pointed heels.
© AceShowbiz.com