Beyonce and Jay-Z Spotted Without Wedding Rings Amid Speculation of Marital Problems
might have to when she took the stage for the first night of her "Formation" world tour on Wednesday, April 27, but it didn't stop people from speculating that the couple's marriage was not fine. They noticed that the 34-year-old singer didn't wear her wedding ring.
The "Single Ladies" hitmaker was photographed backstage at the show and she was noticeably missing her $5 million diamond ring. According to some source, she ditched the ring because the show was full of energetic dance, so she didn't want to drop it while performing.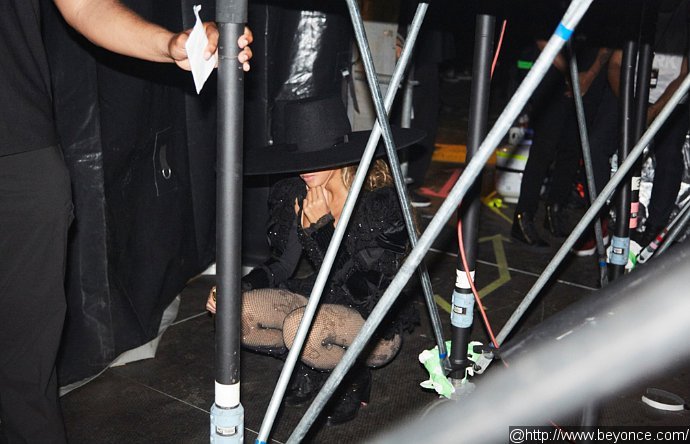 This seems like coincidental timing, considering that Beyonce recently released her surprise album "" in which she hinted that her husband cheated on her. Moreover, Jay-Z was also spotted without his wedding ring. The 38-year-old musician was pictured backstage at Marlins Park Stadium while chatting with before the concert started.
This is not the first time that the couple has been spotted without their wedding bands. They have both been captured on plenty of occasions throughout their marriage without them. In the video of Beyonce's "Don't Hurt Yourself", the diva ripped off her band and threw it as she sang, "If you try this s**t again, you gon' lose your wife."
© AceShowbiz.com