Calvin Harris Also Moves On – The DJ Is Surrounded by Sexy Ladies on a Yacht
is enjoying his single life after splitting from . While his famous ex has been dating actor , the Scottish DJ is ready to mingle, surrounding himself with beautiful ladies while on board a private yacht.
The 32-year-old DJ took to Snapchat on Tuesday, June 28 to share some photos from the luxury trip. He was surrounded by a group of sexy ladies in one of them, writing across it, "I write songs." He also posed with his close pal Emil Nava, showing their matching Bahamas shirts, and captured the beautiful scenery in some other images.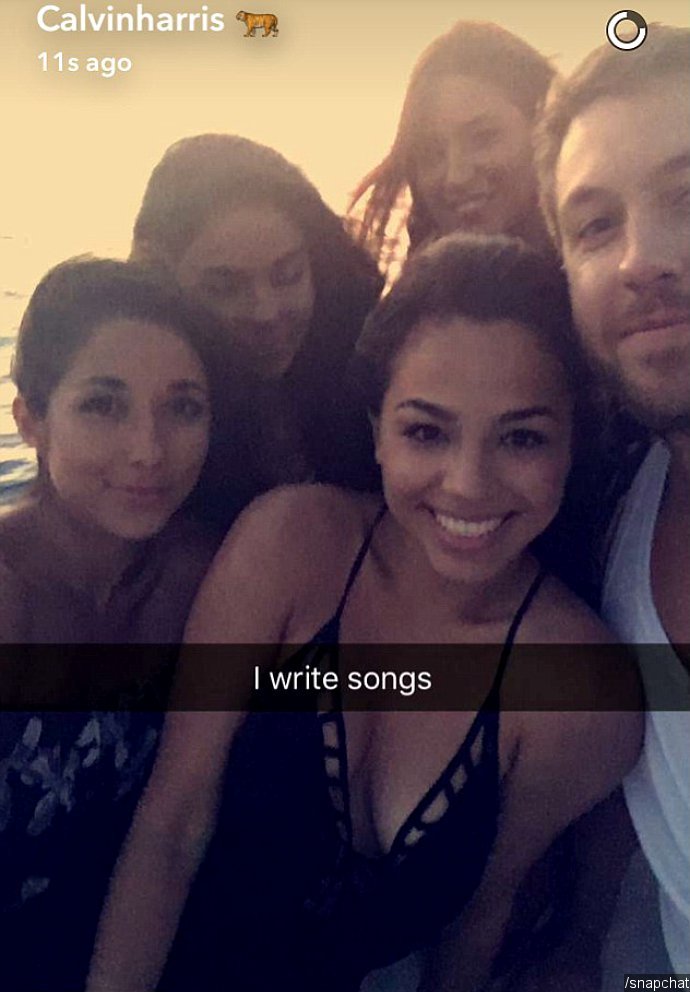 On Monday, Calvin accidentally slammed his car's door onto a wall when leaving a gym as he was followed by paparazzi. Looking annoyed, he got into his car and drove in reverse without realizing that the back door was still open.
Apparently Harris was for the accident, because he later apologized on Twitter. He wrote, "I got mad as hell at a paparazzi today, I'm sorry, you did make me back into a wall but I know you're just doing your job and I apologise."
© AceShowbiz.com