Celebrities' Best Transformation in 2017
A lot of things could have changed in a year, some for the better and some for the worse. While it's undeniable that shocking and tragic news often gained a lot of attention, we just cannot ignore these celebrities who amazingly made significant positive transformation, either gradually or in an instant, within the past twelve months. To honor their personal achievements, AceShowbiz has compiled the list of nine celebrities with the best transformation in 2017.
These selected stars may have transformed physically or mentally. The likes of and lost weight to get healthier, while bulked up for his own reason. In other cases like 's, a moment of enlightenment may have been part of their journeys to be better persons this year. So without further ado, let's take a look at which celebrities who deserve the praise and what they have been through to earn it.
LENA DUNHAM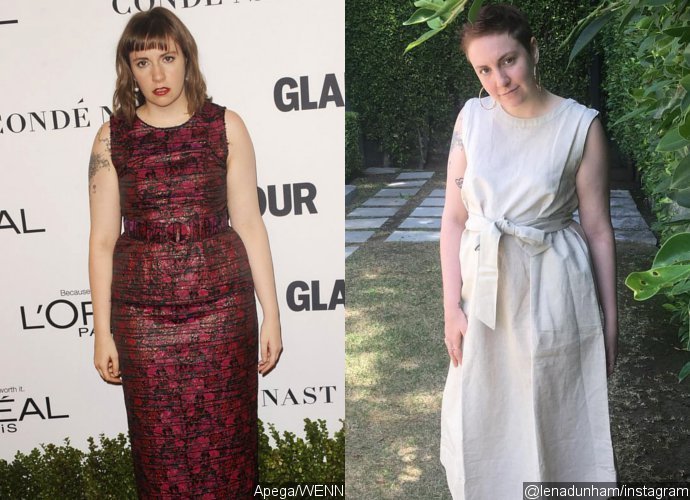 Even before her drastic transformation, never hesitated to show off her figure on her HBO series "". But that doesn't mean she wanted to be stuck in that size forever. A strong advocate for body positivity, she surprised everyone when she showed off her toned arms and smaller waistline at the premiere of the comedy show's final season in February. Turned out the 31-year-old actress/writer's slimmed down frame was the result of working out with Tracy Anderson, which she started years ago as a way to manage her anxiety.
JOHN GOODMAN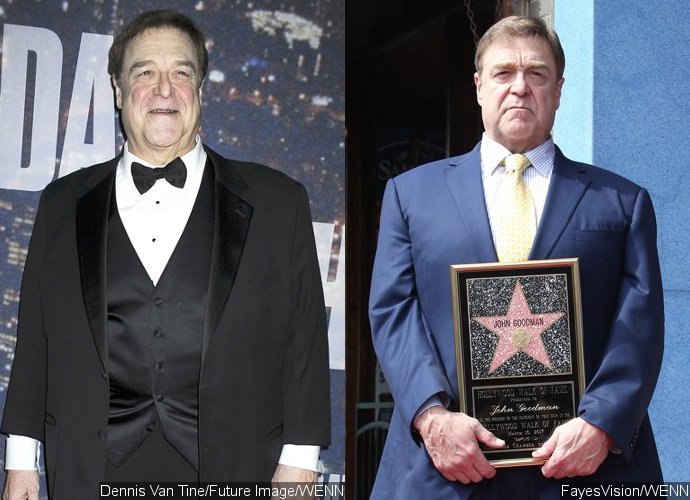 wasn't always overweight, but his weight continued to rise along with the rise of his fame. His weight loss started to show in 2015. He looked much thinner and his wide waistline was gone. But he wasn't sure that his weight loss would last. Appearing on "" in March 2016, he jokingly said, "Just wait another six months and I'll be back to normal," when complimented for his new look. More than a year later, Goodman looked healthy in a much smaller frame at his Hollywood Walk of Fame ceremony. Revealing the secret to his weight loss, the "" star once opened up, "I decided to stop stuffing food into my mouth every five minutes." He added, "I took it slow. I just wanted to change my lifestyle. You look in the mirror everyday and go, 'I gotta deal with this the rest of the day, I gotta deal with this schmuck?' "
MELISSA MCCARTHY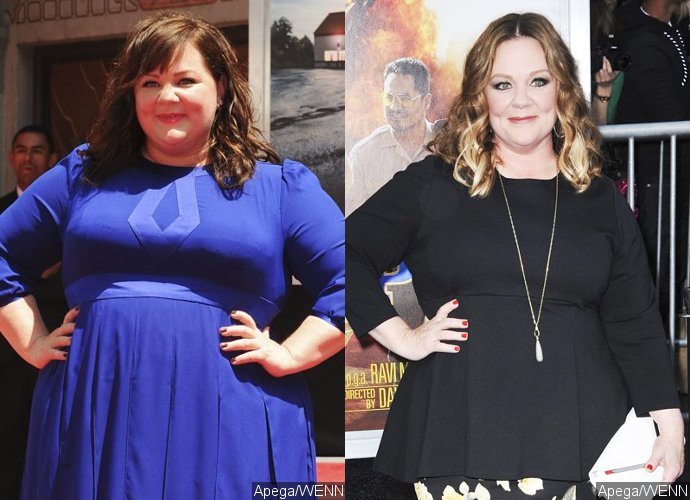 Known for her image as a fat, funny lady, proves that she can change, too. The "" star has shed 75 pounds and the secret is simple. "I truly stopped worrying about it," she shared. "I think there's something to kinda loosening up and not being so nervous and rigid about it that, bizarrely, has worked." However, in reality the 47-year-old actress followed a fairly strict diet that's low in carbs and high in protein, and maintained a consistent exercise regimen. Worth to be noted though, Melissa didn't get the result in an instant as her journey to significant weight loss reportedly began in 2015, when she got into shape for her role in "".
JOSH BROLIN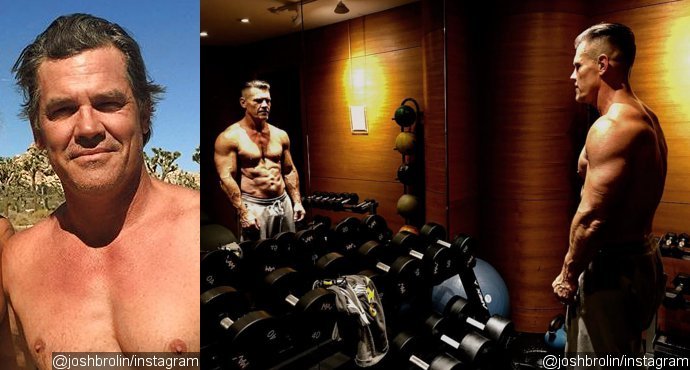 Like many actors, is required to undergo a physical makeover for his role in "". Playing a comic book character, the time travelling mutant Cable who has a bulked-up body, the "" actor gained muscles by hitting the gym and having a strict diet. Clearly proud of himself, he could not wait until the movie is released to show the result of his hard works as he has taken to Instagram since summer to share photos of his bulging muscles and veins. With such fit physique, the "" star definitely makes being 49 years old look better.
MAMA JUNE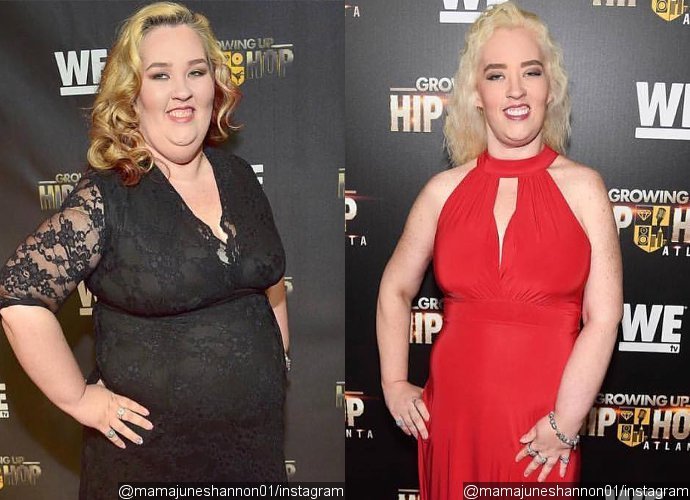 It might be initially not for the right reason, but Mama June a.k.a. June Shannon showed what strong determination should be like. The former "" star started her weight loss program to get back at her ex Sugar Bear who was getting married. Making financial gain of it, she filmed her journey for a reality show on WE tv, "", which captured her painful surgeries and the great challenges she had to face to make sure she kept her strict diet and regular exercise. June indeed achieved her goal and showed off her new size 4 figure at Sugar Bear and Jennifer's wedding, but even better than that the mother of Honey Boo Boo (Alana Thompson) has the result of 300 lbs-weight loss months after the show aired.
MILEY CYRUS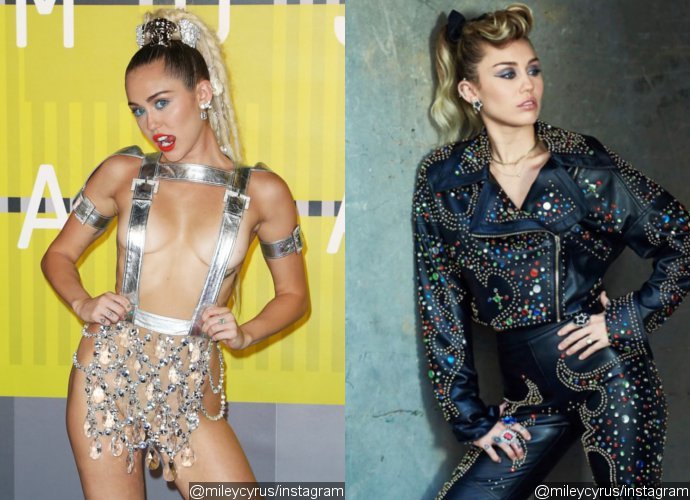 It could be who made change, or it's Miley's change which then resulted in her rekindled romance with the Aussie hunk. The "" star had previously ditched her Disney darling's persona during her twerking days, but she appeared to have left her wild side behind after she got back together with Liam. Confirming her transformation was the artwork of her new single "Malibu", which is a throwback to old Miley, the sweet country music star. In an interview with , she talked about her new image, "I feel really kind of far away from that person." She added, "I didn't want to show up to photo shoots and be the girl who would get my tits out and stick out my tongue," she added. "In the beginning, it was kind of like saying, 'F**k you. Girls should be able to have this freedom or whatever.' But it got to a point where I did feel sexualized."
AARON CARTER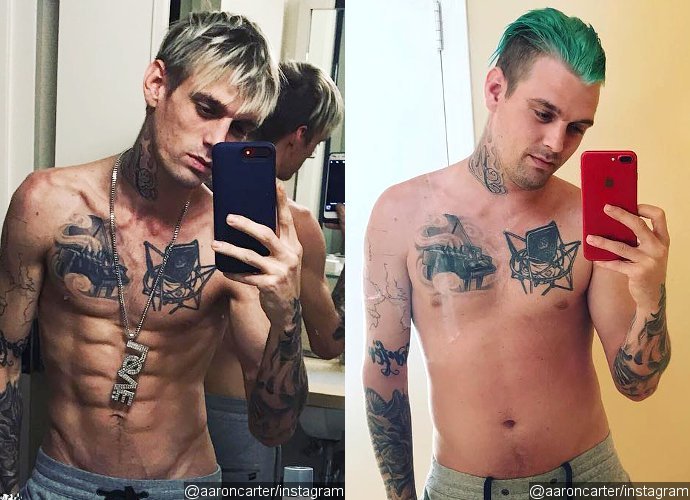 definitely had a tumultuous year. After a DUI arrest in July and a feud with his brother , the 29-year-old star, who had previously revealed that his skinny body was because he's suffering from hiatus hernia, confessed to drug addiction before entering rehab to seek treatment for the issue September. In October, he checked back into rehab, a week after leaving treatment, leaving an impression that it hadn't worked out just yet during his first attempt. Breaking up with his girlfriend Madison Parker after coming out as bisexual in August, he didn't let it bring him down. Instead, in October, he posted a new photo on Instagram showing his healthier self after 30 lbs weight gain. "Continuing to focus on myself and my health," he captioned the snap, adding, "Needed some time to heal and this is a direct result." Moreover, he has since made up with his brother Nick.
JONAH HILL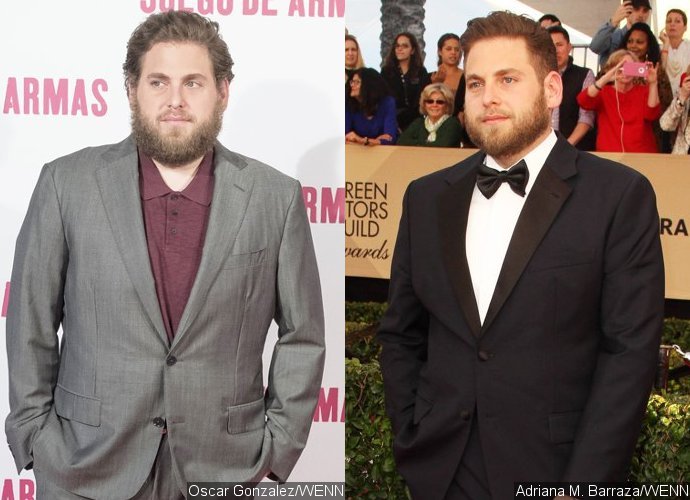 Having had his weight fluctuated over the years, showed the most consistent result of his strict diet this year. The actor slimmed down after gaining 40 pounds for the filming of 2015's "". People started to notice early this year. Unlike his previous slim down which didn't last long, he has been able to maintain his slimmer body until now. The "" star revealed he turned to his good pal and "" co-star for advice, hired a nutritionist and kept a food journal to get back in shape. After such a lot of hard works, it's no wonder that he wanted to his fit biceps on the set of his directorial debut "" in New York City in July.
MACAULAY CULKIN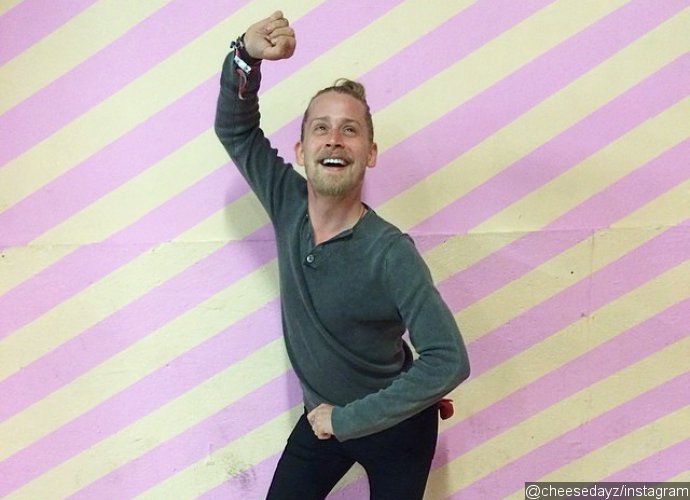 We all were used to see the concerning and gaunt-looking since his heyday was over, but this year there's something dramatically different with him. Having been away from the spotlight for years, one day he made headlines for a good reason. He looked happy and much healthier when stepping out with his girlfriend and goddaughter in Paris in early December. Rocking a clean-cut look, he even sported a slightly round belly like a wealthy businessman. But what inspired him to change his lifestyle remains a mystery.