Demi Lovato Has No Plan to Get Out of Rehab Soon Despite 90 Days of Sobriety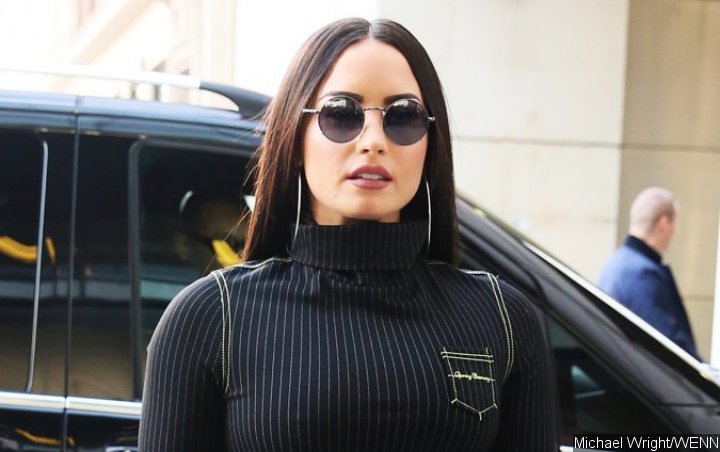 Rumor has it, the 'Cool for the Summer' singer is planning to remain in the facility for the remainder of the year.
AceShowbiz –
Demi Lovato is doing better at getting back her sobriety, but it appears that she still has no plan to get out of rehab facility even though she has been sober for more than three months. Words are, the former Disney star plans to spend the remainder of the year by receiving treatment.
"Demi is taking her sobriety extremely serious, and knows she has a long road ahead of her," a source tells Entertainment Tonight, adding that her determination to get better is her number one motivation to stay focus in her treatment. However, it doesn't mean she will forget her family and friends because they are also the reason why she is doing this.
');(playerPro=window.playerPro||[]).push(i);})();
"At the end of the day, Demi is doing this for herself. She has to stay sober for her, but every time she has family or friends visit her it reminds her of all the other important people in her life that she needs to fight for as well," the insider continues. "Demi is thankful she's still alive and is doing whatever she can to never get to that point again."
Earlier this month, her mother celebrated her sober accomplishment in an episode of "Conversations with Maria Menounos". "I couldn't be more thankful or more proud of her because addiction being a disease, it's work. It's not easy. There are no short cuts," she gushed.
Demi was found unconscious in her Hollywood Hills home in late July after reportedly overdosing on Oxycodone that was laced with fentanyl. She is currently staying in an unknown rehab facility and has been putting her home for sale after the incident. However, TMZ recently reported that real estate agents were having trouble selling the house it doesn't have a covered car space and a major landslide next door.