Her Real Age! Madonna's Wrinkled Hands Are in Contrast to Her Face
may be as wild as she was in her twenties when she's on stage, but she couldn't hide the fact that she's 58 years old. The Queen of Pop looked flawless in her rock chic outfit when attending the UFC fight in New York this weekend, until you paid a close attention to her hands.
The "Frozen" hitmaker raised her wrinkled hands as she witnessed Irish fighter Conor McGregor's victory at Madison Square Gardens, only to reveal her real age. Her hands were adorned with her collection of rings.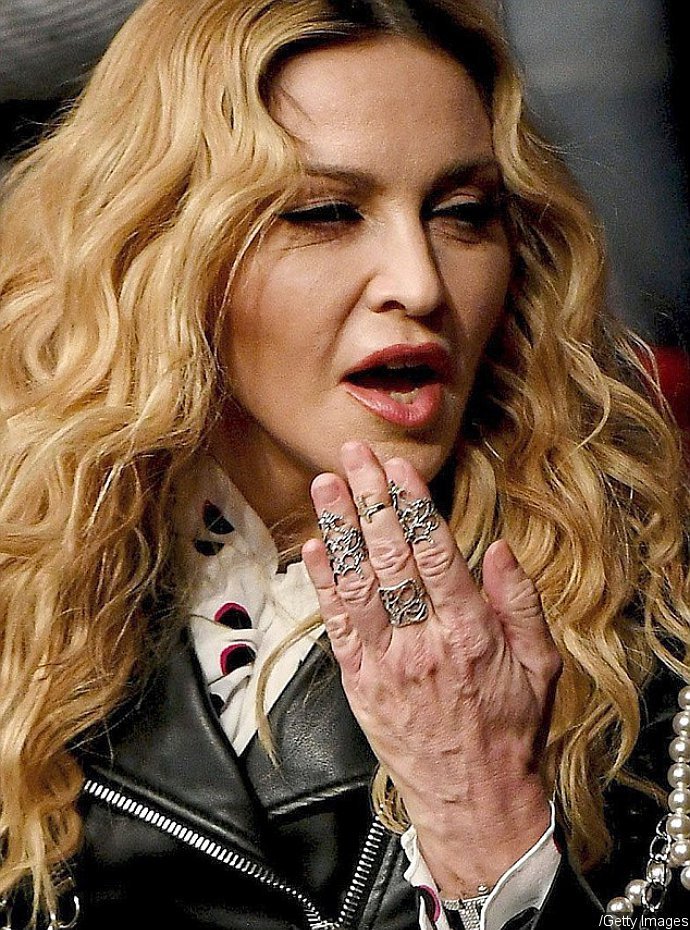 Sharing a video of the fight on Instagram, Madge captioned it, "He's A Beast! OMG Best Night Ever! U.F.C."
Madonna was not the only famous face among the audience at the Saturday fight. , , and her new boyfriend Luke Rockhold, as well as the newly single model were seen in attendance.
© AceShowbiz.com