Kaleidoscope 2016: Important Events in Entertainment (Part 1/4)
Deaths, births, weddings, divorces… Not all of them are good news, but it can't be denied that those events make lives colorful. In entertainment, when stuff like that happen to popular stars, it evokes the emotion of fans and devotees. As 2016 is nearing its end, AceShowbiz invites you to take a walk down the memory lane to recall some of the biggest moments in the industry that grabbed headlines.
The first month of the year was rather bleak with some news of the passing of famous stars or their beloved ones. Meanwhile, outcomes of trial or legal battle in several scandalous cases were announced in the first trimester.
On the brighter side, there were many celebrations of the best in movie, music and TV for the works in the previous year and some musicians finally dropped their new music/albums. We also heard news of the reunion of some celebrity couples and the beginning of romance between two big stars.
JANUARY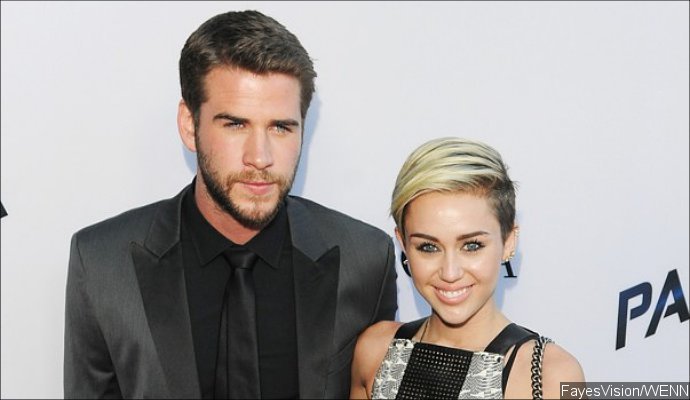 2016 was kicked off with sad news in showbiz, as 's family announced the singer's passing on January 1. The "This Will Be" singer died at 65 due to congestive heart failure. In less than two weeks, the world lost another big music star, , due to cancer that he had kept private. Also succumbing to the same disease later in the months were "Harry Potter" star and 's husband Rene Angelil.
But not all were about deaths and loss. Some celebrity couples' reunions brightened the month a bit after those sudden passing. Early in the month, there were reports that and reunited after they broke up in 2013. Evident kept mounting about their reconciliation, but it's not until October that the former Disney starlet confirmed they're engaged again. and wife Jillian Fink also decided to start anew, a year after they announced their separation.
Other notable events of the month:




Jan 01: 's family announced the singer died on December 31 at age 65.

Jan 02: "" author George R. R. Martin missed "Winds of Winter" book deadline.

Jan 02: sparked rumors that she reunited with ex-fiance after they were spotted kissing.

Jan 03: won Best Supporting Actress for her role in "" at National Society of Film Critics.

Jan 06: and were big music winners at the 2016 People's Choice Awards.

Jan 07: "" was announced to end with season 7.

Jan 07: was booked to perform with at Super Bowl 50 Halftime Show.

Jan 08: released "AZILLION", the first track off new album "".

Jan 10: , and won at 2016 Golden Globe Awards.

Jan 10: " lost battle with cancer.

Jan 11: Yolanda Foster filed for divorce from on her birthday.

Jan 12: returned as judge for "" season 11.

Jan 13: "Harry Potter" star died due to cancer.

Jan 14: 's husband Rene Angelil died after battling throat cancer.

Jan 16: got married to Cutter Dykstra in Palm Springs.

Jan 17: "" and "" were big TV winners at the 2016 Critics' Choice Awards.

Jan 18: ' Glenn Frey died of complications at the age of 67.

Jan 18: 's "Hello" Is the fastest to reach 1 billion views on Vevo.

Jan 21: "" reboot was delayed to June 2017 and was confirmed as the new male lead.

Jan 21: and wife Jillian Fink called off divorce nearly a year after announcing their split.

Jan 21: and Australian billionaire James Packer got engaged after dating for 8 months.

Jan 21: welcomed a baby boy with ex-fling Briana Jungwirth.

Jan 22: "" showrunner Steven Moffat exited the show.

Jan 23: "" and "" were among winners of the 2016 PGA Awards.

Jan 27: officially released "" following leak.

Jan 29: reconciled with his ex-wife who made him shell out $47 million for their divorce.

Jan 29: "Gilmore Girls" revival was announced by Netflix with the four leads returning.

Jan 29: "" crowns Addison Osta Smith as the winner of season 4.


Jan 30: nabbed two gongs at the 2016 SAG Awards.
FEBRUARY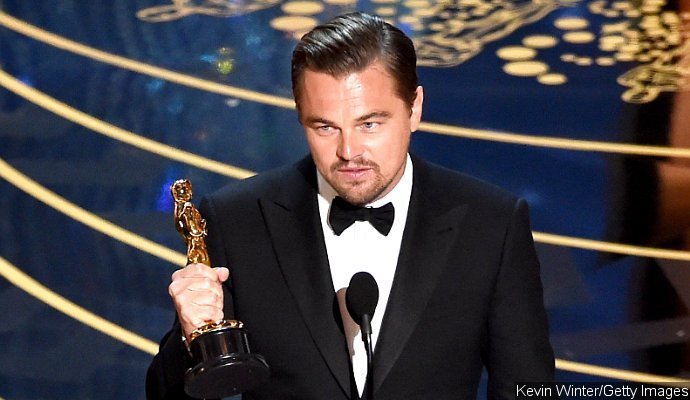 After more than 20 years in the industry and four Academy Award nominations, finally won his first Oscar. The 42-year-old actor plays fur trapper Hugh Glass in semi-biographical survival drama "", spending months in the woods. All the hard work paid off when he was hailed as Best Actor in Drama at the 73rd annual Academy Awards.
In the same month, The Recording Academy honored the best in music at the 58th Grammy Awards, with and dominating the winner list. Her achievement aside, Swift became the talk of the town because of her feud with over the controversial lyrics of his song "Famous". It became a case of he-said-she-said as the former country superstar denied that she had ever given her approval to the derogating lyrics.
Other notable events of the month:

Feb 04: singer Maurice White died in his sleep.

Feb 05: "" was renewed by Netflix for three more seasons.

Feb 05: "" and "" won big at 2016 NAACP Image Awards 2016.

Feb 06: HBO dominated 2016 DGA Awards with "", "" and "".

Feb 09: was announced as PEOPLE's Sexiest Dad Alive.

Feb 11: offended with explicit line in his song "Famous".

Feb 14: "", "" and "" won at 2016 WGA Awards.

Feb 14: "" and "" won big at BAFTA Awards 2016.

Feb 14: 's "" was released exclusively on Tidal.

Feb 15: and bagged multiple awards at the 2016 Grammys.

Feb 19: Judge ruled that Kesha (formerly ) should continue working with Dr. Luke, whom she accused of having raped her.

Feb 21: "" became the biggest "X-Men" movie ever with 10-day domestic gross of $235.39 million.

Feb 23: VH1 revived "" with as executive producer.

Feb 24: dominated winner list of the 2016 BRIT Awards with four trophies.

Feb 27: "" and "" were tied for Worst Picture at 2016 Razzie Awards.

Feb 28: finally won his first Oscar at 2016 Academy Awards and was named Best Actress.
MARCH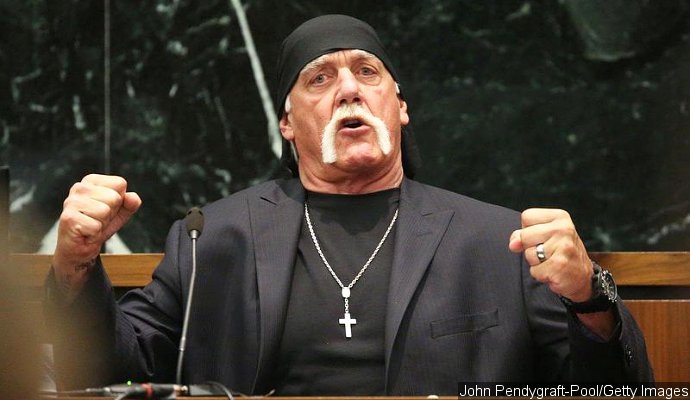 claimed his privacy was invaded when his sex tape with Heather Clem, the estranged wife of radio personality Bubba the Love Sponge, emerged in 2012. He immediately sued his former best-friend Bubba for taping the indecent act at the time, though it was eventually settled out of court. The pro-wrestler then sued Gawker, which released the video online, for defamation, loss of privacy and emotional pain in 2015. After weeks of trial, the judge ruled in Hugh's favor and he was awarded $115 million.
Also ending up pocketing money from a horrible event, was awarded $55 million after filing a complaint against the Nashville Marriott and Michael David Barrett for the secret videotaping of her during her stay at the hotel in 2008. In other news, was seriously injured on the set of "" in Canada, causing the production to be halted indefinitely while he's recovering.
Other notable events of the month:

Mar 02: and 's dating rumors were confirmed.

Mar 02: landed a key role on Starz's "".

Mar 02: took indefinite hiatus amid breakup rumors.

Mar 03: released surprise new album "".

Mar 04: Country singer Joey Feek of passed away following 22 months of cancer battle.

Mar 07: came out as a winner in the peeping tom case, was awarded $55 million.

Mar 08: canceled tour after vocalist Brian Johnson suffered from hearing loss.

Mar 08: canceled entire U.K. and European tour dates.

Mar 10: "" was confirmed to end after season 8.

Mar 12: , and "" were among winners at the 2016 Kids' Choice Awards.

Mar 14: got engaged to on "" season 20 finale.

Mar 15: "" was renewed for a third season by AMC.

Mar 16: "" got an end date.

Mar 16: "" was renewed for a third season by FOX.

Mar 17: was officially cast as "" on Netflix's new series.

Mar 18: "" production was shut down after was seriously injured on the filming set in Canada.

Mar 18: was awarded $115 million in sex tape case.

Mar 21: got engaged to her boyfriend of one year, Ruben Torres.

Mar 22: Erin Storm, a former "" contestant from Matt Grant's season, died at 41 in a plane crash.

Mar 24: Garry Shandling, co-creator and the star of "The Larry Sanders Show", died of heart attack.

Mar 24: broke Vevo record as the first artist to hit 10 billion views.

Mar 25: was tapped as a coach on "" for season 11.

Mar 27: "" set records with $424.1M global opening.

Mar 29: Patty Duke died of sepsis from a ruptured intestine at 69.

Mar 30: released "" everywhere as "Saint Pablo" leaked online.
© AceShowbiz.com