Kaleidoscope 2016: Important Events in Entertainment (Part 3/4)
Celebrity couple breakups once again dominated AceShowbiz's Kaleidoscope 2016 in its third part. As & , & and went through another tumultuous period in their youths, the likes of & , & and & were thrown back to the single life after longtime relationships.
Nearing the end of summer, moviegoers who were eagerly anticipating "" were surprised with news that the movie would feature a gay character, and it's none other than Sulu (). Some big artists treated fans to their new music or albums, while TV networks had begun making decisions on the fates of their shows.
JULY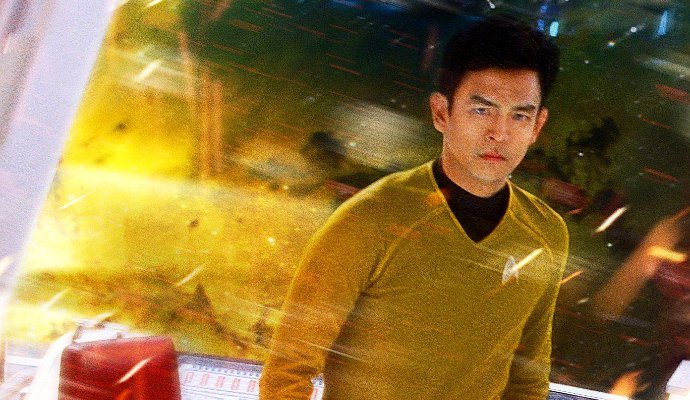 In an attempt to reflect diversity, "" announced that it would include a gay character. Instead of introducing a new face, the film features Sulu () in a same-sex relationship. While many applauded the filmmaker's decision, it didn't sit well with , who interestingly played the character in the original "" movie series and is gay in real life. In his explanation, Takei said he would prefer to see an all-new LGBT character rather than a reinvented gay character.
In other shocking news, and broke up with their longtime boyfriend respectively. The "" actress and called it quits after more than 10 years together, while the "Perfect Illusion" hitmaker and fiance decided to take a break as they both had busy schedules.
Other notable events of the month:

Jul 01: "" star split from his wife of 17 years.
Jul 06: Fox News chairman and CEO Roger Ailes was slapped with a lawsuit over alleged sexual harassment by Gretchen Carlson.

Jul 07: Sulu was revealed as gay in "".

Jul 08: , and would reunite as GEM for the 20th anniversary of "Wannabe".

Jul 09: got married to in California.

Jul 10: welcomed third baby, a girl named Lula Rose.

Jul 11: topped Forbes' list of the highest-paid celebrities with $170 million.

Jul 11: 's son Jerry Greer was found dead on Monday, July 11 after he got involved in a tubing accident the day before.

Jul 11: and Apryl Jones broke up just months after welcoming second child.

Jul 12: was revealed as writer of song "This Is What You Came For" under the pseudonym Nils Sjoberg.

Jul 15: and officially divorced two years after "conscious uncoupling."

Jul 17: was "at an emotional loss for words" after suffering miscarriage.

Jul 17: had proof that approved the lyrics on 's "Famous".

Jul 18: broke up with boyfriend of 10 years, .

Jul 18: and called it quits after 5 years together.

Jul 18: Pippa Middleton confirmed engagement to James Matthews and flashed her ring.

Jul 19: was arrested for allegedly beating up his girlfriend.

Jul 19: Hollywood mourned the death of "Pretty Woman" director Garry Marshall.

Jul 19: Starz renewed "" for seasons 4 and 5 after record-setting season premiere.

Jul 19: got engaged to Snapchat CEO Evan Spiegel.

Jul 21: welcomed seventh child, his third with wife Alicia Etheredge, a Year after daughter 's death.

Jul 21: "" was confirmed to end with season 6.

Jul 23: "" was announced to end with season 8.

Jul 25: and boyfriend called it quits after two years of dating.

Jul 26: Keshia Knight Pulliam's husband Ed Hartwell filed for divorce just days after she announced her pregnancy.

Jul 28: confirmed she's divorcing husband of 12 years Kendu Isaacs.

Jul 31: "" and "" won big at the 2016 Teen Choice Awards.

Jul 31: and ended their 2-year relationship.

Jul 31: and won multiple movie categories at the 2016 Teen Choice Awards.
AUGUST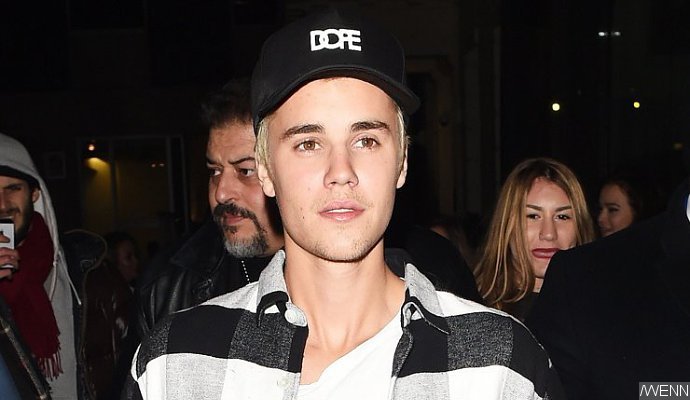 August was arguably less eventful than other months, had it not been for 's latest antics and 's penis-gate. The Canadian pop star, who has been dating a string of models lately, threatened to make his Instagram private after fans made mean comments about his then girlfriend . He was also involved in a social media spat with his exes and , before deleting his account altogether.
Basking in joy of their blossoming relationship, Orlando Bloom and had an Italian getaway in August, during which they went paddleboarding in Sardinia. What was supposed to be a normal vacation became an internet sensation when the "Pirates of the Caribbean" actor, for an unknown reason, opted to strip naked, exposing his manhood. Though Perry didn't seem to be bothered by the nude pic scandal, it inevitably sparked a bunch of memes and spoofs on late-night shows.
Other notable events of the month:




Aug 01: JoJo Fletcher got engaged to Jordan Rodgers in "" season 12 finale.

Aug 02: 's parents served Fiat Chrysler with wrongful death lawsuit over the star's fatal crash.

Aug 03: 's brand new Rolls-Royce got involved in car accident.

Aug 03: exposed penis as he went completely naked during Italian getaway with .

Aug 04: sued paparazzi as she accused them of stalking her and causing the 2015 fatal car crash.

Aug 07: "" shattered records with $267M global opening.

Aug 07: "The People vs. O.J. Simpson: " Wins Big at 2016 TCA Awards.

Aug 08: gave birth to second child with husband Pasquale Rotella.

Aug 08: and Jay Pharoah exited "".

Aug 09: and welcomed their third child together.

Aug 11: filed for divorce from husband Dot Da Genius less than a year after it's revealed that they secretly got married.

Aug 12: was fired from "" after kicking writer/producer Virgil Williams during an argument.

Aug 12: and Princess Love tied the knot.

Aug 13: got married to model Eniko Parrish in California.

Aug 15: Larry Wilmore called his late-night show cancellation by Comedy Central "Unblackening".

Aug 15: deleted Instagram account after social media spat with ex .




Aug 16: "" was renewed for Season 3.

Aug 16: 's "" was canceled after two seasons.

Aug 16: topped Forbes' list of World's Highest-Paid DJs in 2016.

Aug 20: released new album "", days after debuting new songs on mysterious live stream.

Aug 20: admitted to over-exaggerating story about getting robed in Rio.

Aug 20: ' new album "" leaked online ahead of release.

Aug 22: came out as bisexual after a photo of her kissing another woman landed online.

Aug 23: topped Forbes' list of 2016 highest-paid actresses.

Aug 23: and ended their relationship again.

Aug 25: toppled from the top spot on the list of highest-paid actors in 2016.

Aug 28: received Video Vanguard Award at the 2016 MTV Video Music Awards.

Aug 28: led winner list of the 2016 MTV Video Music Awards with eight trophies.

Aug 29: Freeform confirmed "" would end with season 7.

Aug 30: got arrested after he allegedly pulled a gun on a pageant queen during a party at his house.

Aug 30: and broke up after just a few months of dating.
SEPTEMBER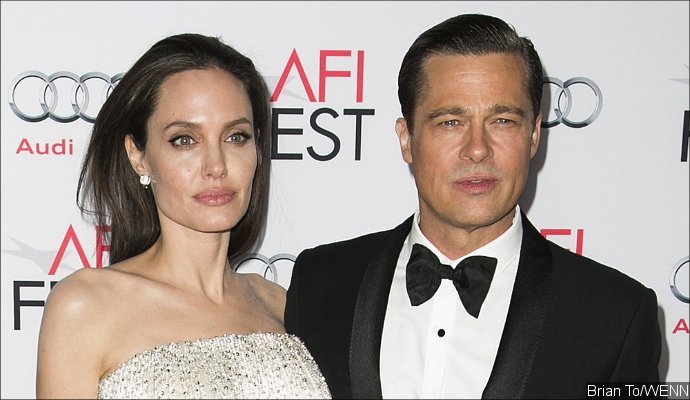 No more Brangelina. The powerhouse couple shook up the emotion of their fans when they announced their separation, after more than a decade together. It was even more a shame considering they had waited for ten years before they married. But in a split, the children are usually hurt the most and that's what may happen to the pair's six kids, Maddox (15), Pax (13), Zahara (11), Shiloh (10), Knox (8) and Vivienne (8). While had been cleared from all child abuse allegations, he barely spent time with his kids amid custody war with his ex , though he eventually had a chance to meet them over the Christmas weekend to give them presents.
In the same month, added to her long list of famous exes, just three months after they started dating. While the "Shake It Off" hitmaker's latest split wasn't that shocking considering her history of brief romances, had a dramatic breakup with her fiance Egor Tarabasov, after she accused him of cheating on her and trying to kill her. "I went to bed and he broke into my house. He started strangling me," she detailed their fight which was caught on camera showing her screaming for help on a balcony.
Other notable events of the month:

Sep 01: Netflix's new hit "" got second season order.

Sep 01: Lifetime canceled "" after four feasons.

Sep 05: dumped , her boyfriend of three months.

Sep 06: made relationship official via an Instagram photo of the cuddling .

Sep 06: and had $3 million worth of jewelry stolen from their tour bus.

Sep 07: was named World's Highest-Paid Hip-Hop Artist in 2016.

Sep 08: premiered her new single "Perfect Illusion".

Sep 08: Miss Missouri Erin O'Flaherty made history as she became the first openly gay Miss America contestant.

Sep 11: and 's transgender sister Alexis Arquette died due to AIDS-related complications.

Sep 11: Miss Arkansas Savvy Shields was crowned Miss America 2017.

Sep 12: "" added new cast members Mikey Day, Alex Moffat and Alex Moffat.

Sep 12: ": The Next Generation" crowned Leon "Kida" Burns as its winner.

Sep 14: and led Forbes' list of 2016 Highest-Paid TV Actresses.

Sep 14: won "" season 11.

Sep 14: Shaun O'Neale was named the new in season 7 finale.

Sep 15: 's wife Hilaria Thomas gave birth to their second son Leonardo Angel Charles Baldwin in New York City.

Sep 15: Nick Gordon was ruled " legally responsible" by judge for 's death.

Sep 16: made things with new boyfriend Tristan Thompson official by kissing him on Snapchat.

Sep 17: dated just months after she broke up with .

Sep 17: finally joined Instagram.

Sep 18: Emmys 2016: 'Game of Thrones' and 'Veep' Repeat Last Year's Big Win.

Sep 18: and called it quits after dating for six weeks.

Sep 19: filed for divorce from after more than a decade of relationship for "the health of the family."

Sep 21: cut off his trademark dreadlocks, debuted new look for his new album.

Sep 21: opened up about her tumultuous relationship with and nasty split from ex-fiance Egor Tarabasov.

Sep 21: Nicole Franzel beat Paul Abrahamian in "" season 18 finale.

Sep 21: and welcomed baby girl named Dusty Rose.

Sep 21: 's son Thaddeus died from apparent suicide.

Sep 22: was accused of giving ex Cathriona White three sexually-transmitted diseases which led to her suicide.

Sep 22: topped Forbes' List of 2016's Highest Paid TV Actors.

Sep 26: and split after 11 years together.

Sep 27: "" was renewed for its fourth and final season.

Sep 27: was the first woman to make Forbes' List of Highest-Paid Comedians.

Sep 28: "" found its new in after 's exit.

Sep 28: filed complaint against prankster Vitalii Sediuk after he attacked her in Paris.

Sep 28: became the first Instagram user with 100 million followers.

Sep 30: and husband welcomed their second child, another girl.
« | «
© AceShowbiz.com