Kendall Jenner Posts Completely Nude Pics on Instagram but Everyone's Only Here for Her 'Weird' Feet
is baring all in latest Instagram photos. The older Jenner sister has posted on the photo-sharing platform a couple of sultry black-and-white pictures from a racy yet artistic photo shoot with photographer Sasha Samsonova, who has also snapped her sisters and .
In the first snap, Kendall can be seen sitting on a stone staircase wearing nothing but a diamond necklace. Covering her modesty with her arms and legs, she looks straight at the camera. The second snap finds the 22-year-old model sitting on a stone table with her legs crossed and hands covering her chest as she smolders into the camera.
While some fans claim how beautiful the shoot is for the "" star and praises her for her natural beauty in the shots, some others are actually left confused with the appearance of her toes on the snaps, with one of her nearly 88 million followers commenting, "I love you but girl what is wrong with your toes?"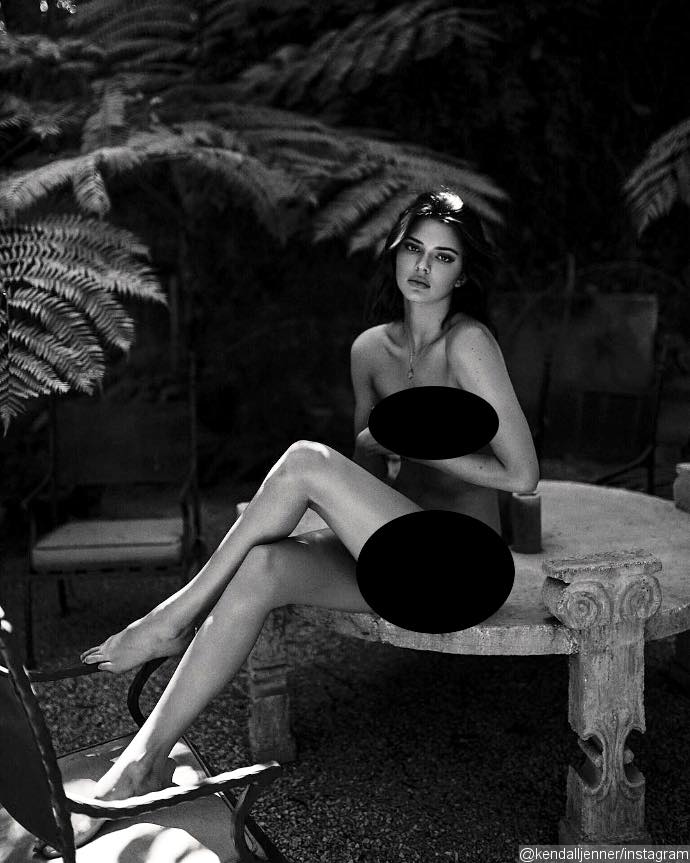 "Sup with your toe?" another similarly asks. One user points out that Kendall's "toes are jacked and one foot is twice as long as the other." Another writes of the extremely long-looking toes, "I'm screaming look at her toes." One other follower comments, "aside from all the Hollywood and glamor… look at her toes." Another retorts, "Why the hell is yo feet lopsided."
The weird toes aside, Kendall appears to be fearless to pose naked in front of the camera, though she recently opened up about her anxiety in the February issue of . "I have such debilitating anxiety because of everything going on that I literally wake up in the middle of the night with full-on panic attacks," she admitted.
"Where do I even start? Everything is so horrible, it's hard to name one thing," she began sharing. "I just think that the world needs so much love. I wish I had the power to send Cupid around the planet, as cheesy as that sounds." The stunner added, "You go online and you see everyone saying the worst things to each other, and it's hard to stay positive. It's hard not to get eaten alive by all the negativity."