Kendra Wilkinson Set to Divorce Hank Baskett as She Realizes 'There's No Turning Back'

Kendra Wilkinson has been open about her marital issues with Hank Baskett on her reality TV series and things are apparently getting worse between the couple. Multiple sources say that the 32-year-old model plans to file divorce from her husband of almost nine years.

"They've been having a really tough time especially over the last three to six months," a source tells PEOPLE. "She's always been someone who wanted to be fully committed, married forever, and was definitely a 'I'll never get a divorce' kind of girl, but she really lost trust in her marriage and she's realized there's no turning back."

Their marriage was rocked by Hank's cheating scandal in 2014. Though they remained committed to each other and tried to make their relationship work, "Kendra is just not happy. They bicker all the time and she hasn't been able to trust him," according to the source.

The couple reportedly grew further apart when she was in Las Vegas, Nevada for the Off-Broadway comedy "Sex Tips for Straight Women from a Gay Man" last summer until the New Year. "They've grown further and further apart especially while she was in Vegas. He would come to visit her and she went back home about once a week, but it was really hard on them," the source goes on dishing.

Despite their unhappy marriage, the two focus on their children's wellbeing. The source says, "They're still talking, but it's mostly for the kids. It's really important to both of them that they don't traumatize the kids. They're going to try their best to have a graceful separation."

E! News similarly reports that "Kendra and Hank have been having problems for years, but things have been at an all-time low recently. Kendra wants out of the marriage and is planning to file for divorce soon."

A source tells the site that they "have been having many arguments lately and they haven't been able to compromise on their disagreements." Kendra is reportedly "really unhappy" and "has hit a breaking point," that's why she thinks a divorce "is the only solution."

As for what caused their arguments, a source tells HollywoodLife.com, "Money has always been a challenging issue in Kendra's marriage with Hank." Kendra is now the breadwinner after Hank retired from NFL.

"Since then, Hank's earnings have dwindled and his latest income has been their joint reality TV gigs, all because of Kendra," the source adds. "Of course there were the fidelity issues, but those were things that Kendra always worked through. But, the money issues are a different story."

Another source, however, thinks that this is just a cry-wolf type of situation. "A different day presents a different Kendra. She has wanted to divorce Hank for so long but always goes back because of the kids or they end up working on a show together," a second source tells HollywoodLife.com. "Something always pulls her back and that is why friends and family think this will not go through yet again. They think she's just crying wolf because she would for the most part like to be in the limelight again. Many believe she is using this as a ways of achieving attention and she will end up not going through with it."

The "Kendra on Top" star previously denied that she faked marital problems for the sake of TV ratings. She once again hinted at the marriage issues as she updated her Instagram Stories with black-and-white selfies and messages like "life isn't making any sense to me right now" and "I need to love myself again…" written over the pics.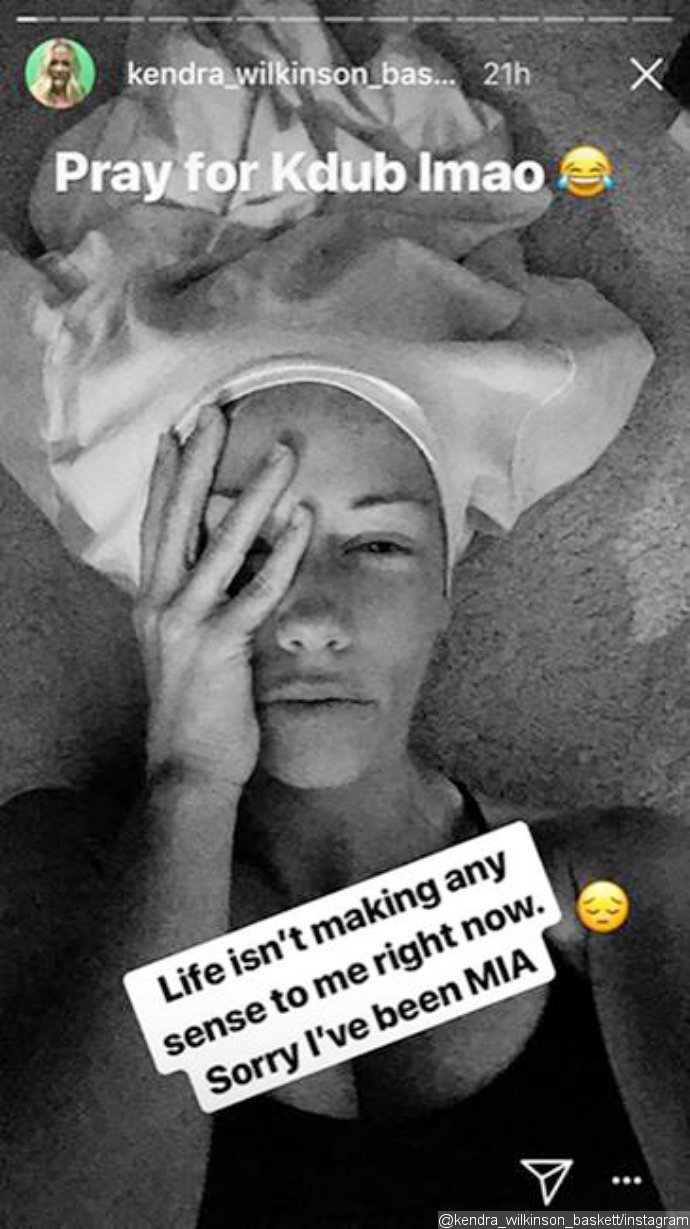 Kendra Wilkinson breaks down on Instagram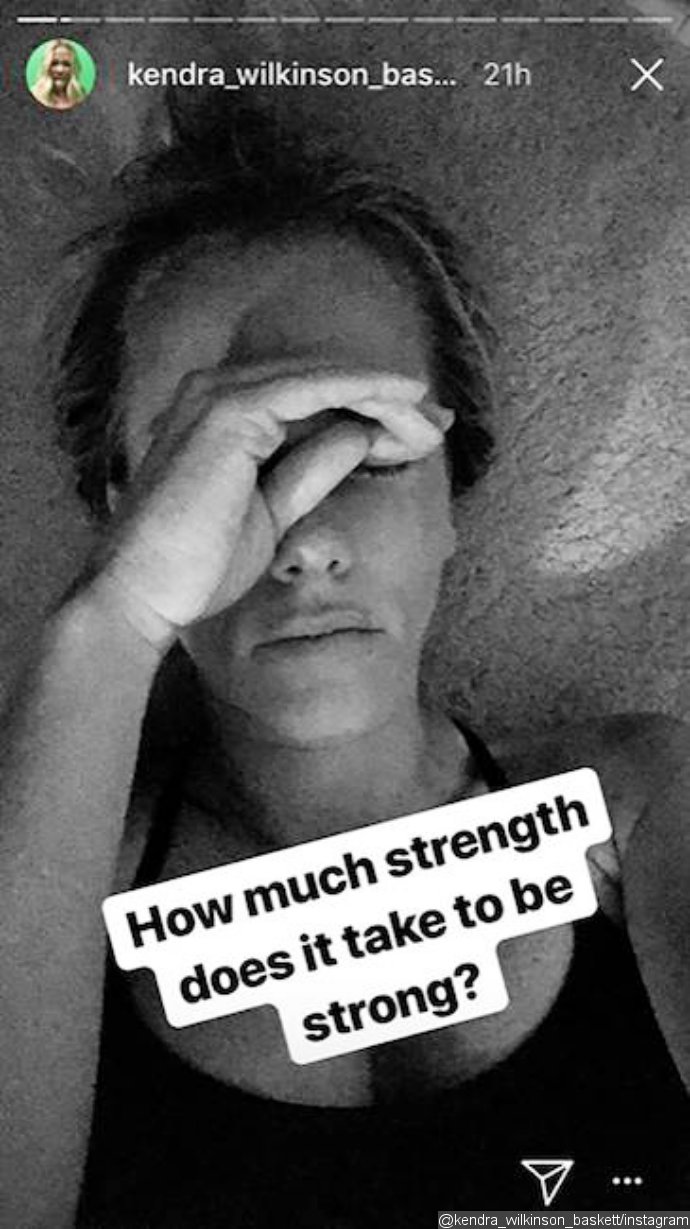 Kendra Wilkinson breaks down on Instagram

Further fueling the split reports, Kendra and Hank have been ditching their wedding rings "for a while now," according to PEOPLE's source.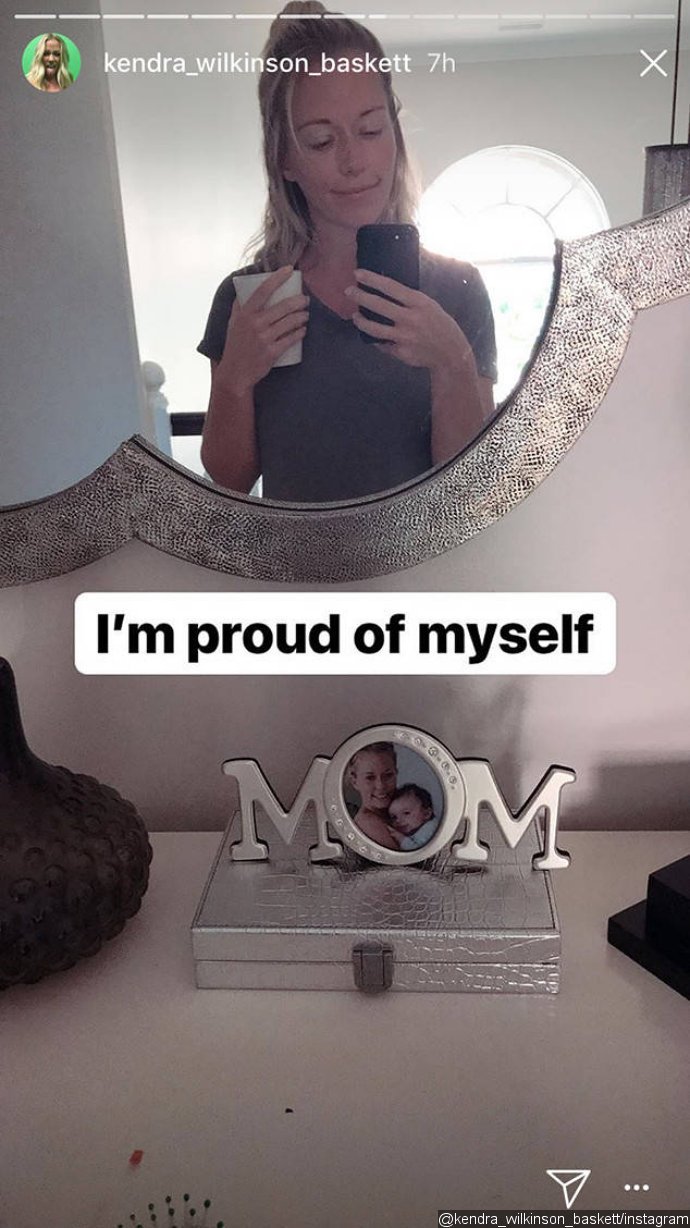 Kendra Wilkinson ditches her wedding ring