Kylie and Kendall Jenner Share Throwback Pictures With Caitlyn Jenner on Father's Day
and joined a list of famous faces who paid tribute to their beloved dads on Father's Day, June 19. The "" stars uploaded throwback photos of their daddy (formerly ) to wish her a happy Father's Day.
"happy father's day to this incredible soul," Kylie captioned a photo of herself when she was a newborn baby hugging her father, who stared at the camera. Meanwhile, Kendall uploaded a photo of herself as a kid wearing a black tank top while enjoying what appeared to be a holiday on the beach with her father. She didn't even say a word in the caption, but she put a heart emoji.
The 20-year-old model then uploaded a photo of herself with her father after he transitioned into a woman. In the photo, Kendall was seen wearing a Victoria's Secret robe while kissing her dad on the cheek.
Kylie and Kendall also uploaded some photos with their dad on their respective apps. "This #TBT is dedicated to my dad in honor of Father's Day! I love you so much!" wrote Kylie on a photo of herself wearing a pink dress with her dad. "Thank you for being you. :)."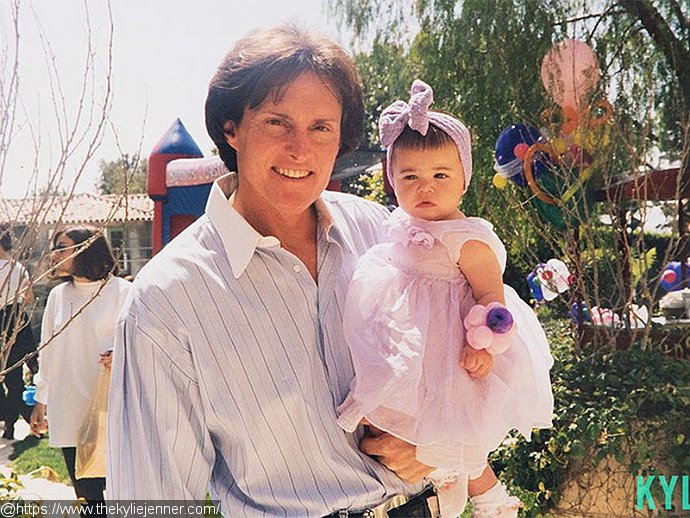 Kylie and Kendall's sister also paid tribute to her late father Robert Kardashian by uploading two throwback pictures along with sweet messages. "I miss him everyday but especially on Father's Day when I am reminded that I was lucky enough to have the best dad in the world. I always knew he was an exceptional parent but after having my own kids I really knew. I try my best everyday to be the kind of parent he was to me," she captioned a photo of her, Robert, and .
Kourtney also uploaded a photo of herself when she was a little girl and rocked "Dora the Explorer" hairstyle. "In case you didn't know, I was the original Dora the explorer," she wrote.
© AceShowbiz.com