Leonardo DiCaprio and 'Growing Pains' Co-Stars Attend Memorial Service for Alan Thicke
Memorial service was held for the late on Sunday night, December 18 in Los Angeles. Alan's TV family, including , Joanna Kerns, , Tracey Gold and Jeremy Miller, as well as his real son and family gathered at the event to pay tribute to the actor who played fatherly Dr. Jason Seaver on "Growing Pains".
Alan's daughter-in-law Dolly Thicke took to Facebook to share photos from the memorial service. "Tonight's memorial for Alan was just about perfect. So much family and so many historic friends came out to remember our beloved father-figure," she wrote.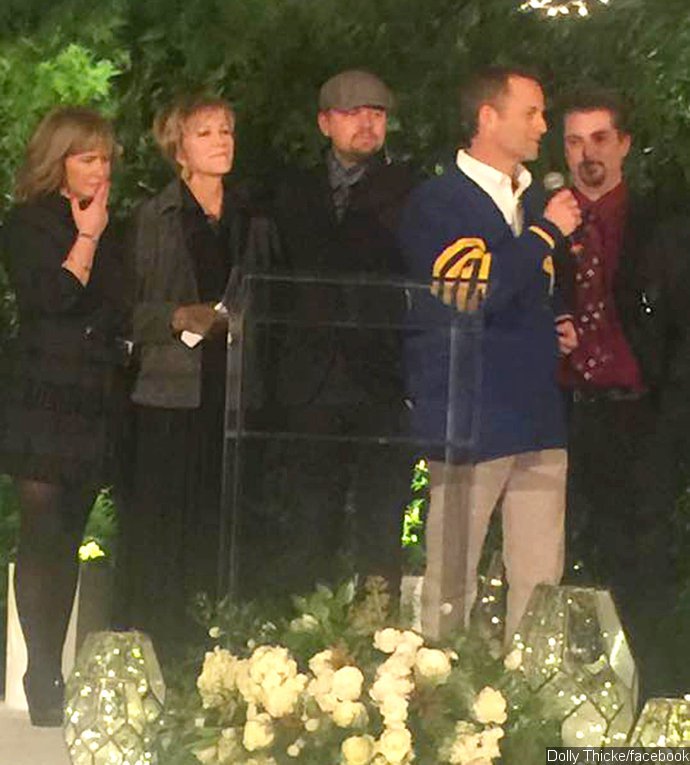 She added, "Speaking for Alan so beautifully was (I'm realizing now) an all-star cast. We heard from our own Robin Thicke who brought up all dear dad's best friends, , , Alex Trebec who I had no idea had such old deep ties to our family, the entire cast of Growing Pains including Leo and Kirk Cameron who I had the pleasure of meeting for the first time, along with his wife who became an instant friend." The photos and post, however, have been removed from her Facebook account.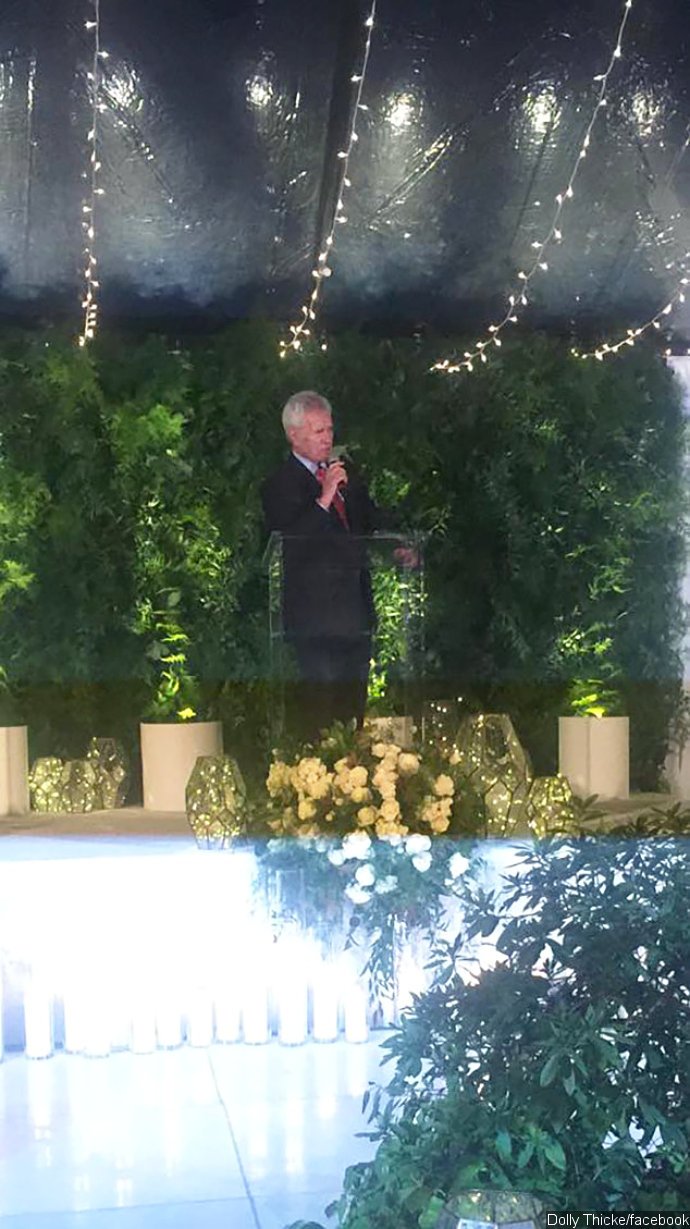 Shortly after news of Alan's death broke, some of his "Growing Pains" co-stars paid tribute to Alan. Joanna Kerns, who played Dr. Seaver's wife, said to PEOPLE, "Alan was an unforgettable TV dad and husband. In the course of the show we became dear friends. He was a relentless flirt-handsome, cocky and wickedly funny. But he was also at heart a kind soul with a knack for self-deprecating humor."
Leonardo DiCaprio, who played a homeless teen who later lived with Dr. Seaver's family in the seventh season of "Growing Pains", took to his Facebook page last week to offer his condolences. "Alan was a devoted father, husband, friend and role model. He knew how to harness the power of the entertainment industry to be a positive influence in so many lives-including mine," he wrote. "I will be forever grateful for the opportunity I had to work with Alan early in my career. He had tremendous class, a huge heart, and he taught me and so many others the valuable lessons about humility and gratitude. I've seen him a number of times over the years and when Alan Thicke walked in the room, quite frankly, no one was cooler. I miss him already-my thoughts and prayers are with the entire Thicke family during this difficult time."
Alan Thicke was a Canadian-born actor best known for his father role on ABC's "Growing Pains". He also appeared on TV series "Hope and Gloria". In 2013, Alan became one of Canada Walk of Fame inductees.
© AceShowbiz.com