Pics: Siwan, Joo Won and Ryewook to Team Up for Performance at Military Culture Festival
New pictures of Im Siwan at military have surfaced. Posted on Gyeryong Military Culture Festival's Facebook page, the photos show not only the ZE:A member, but also actor Joo Won and singer Ryewook who enlisted earlier this year.
In the images, the three stars, wearing their uniforms, are seen practicing for a performance at the upcoming festival. They appear to have fun while being joined by fellow soldiers during the practice session.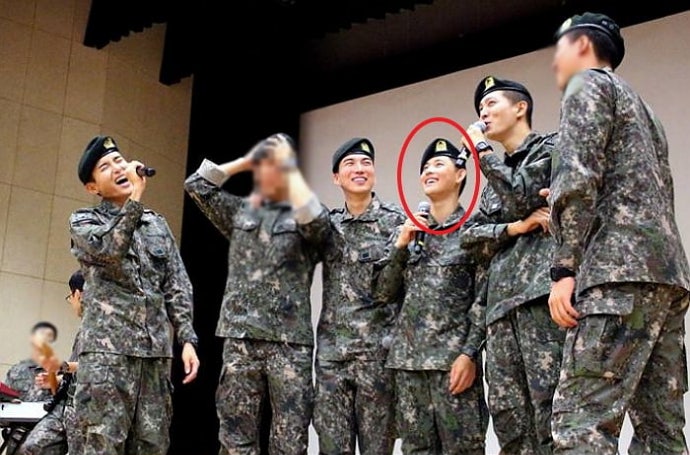 But what gains more attention is a special class soldier badge on the left side of Siwan's arm. The badge shows that the 28-year-old actor/singer achieved outstanding scores in all categories, including shooting and strength, and reached the status of a special class soldier. It's impressive considering he just joined the military two months ago.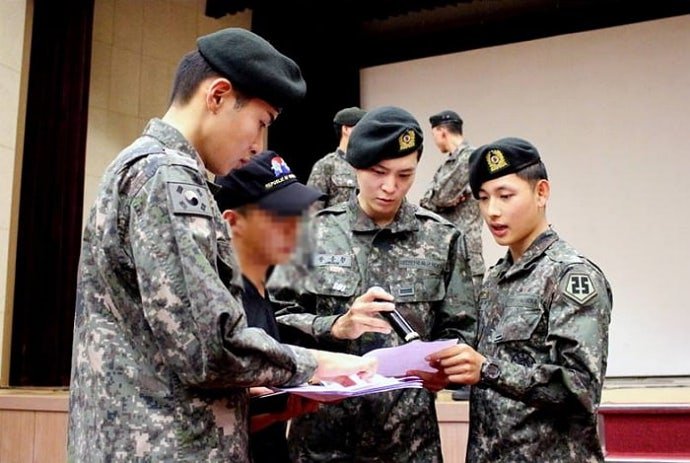 Siwan enlisted in the military on July 11. After completing basic training, he has received assignment for the rest of service. He will be serving as an assistant instructor for new recruits of the 25th division. He is scheduled to be discharged on April 10, 2019.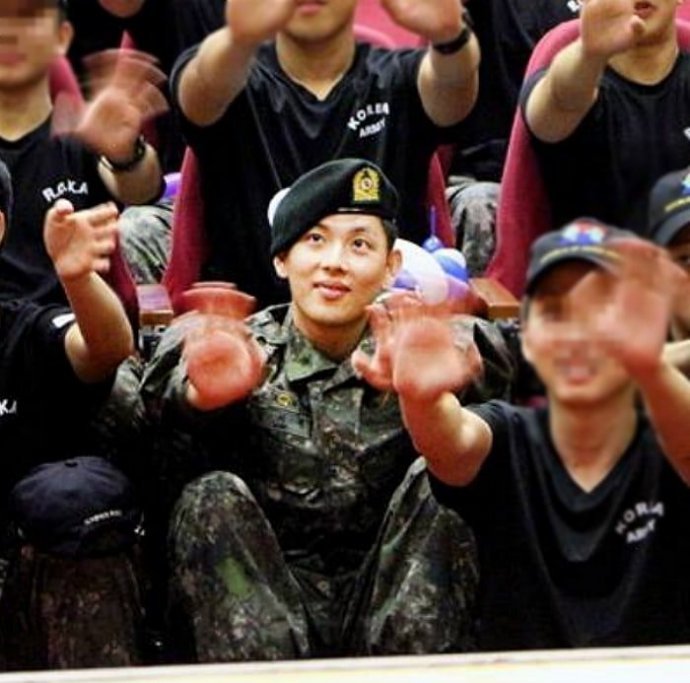 Some of his "The King in Love" co-stars, such as Yoona, Hong Jong Hyun and Oh Min Suk, recently . The member revealed what she gave to Siwan during the cast visit. "I don't know if it'll give him strength, but I also gave him a signed Girls' Generation CD," she said.
"Im Siwan appeared to be as cool and energetic as ever," Yoona added. "He said that he was unable to watch any of 'The King in Love' because of training and such. I told him to not worry because there were many people who liked [his character] Wang Won."
Siwan is the fourth member of ZE:A to fulfill his military service after Minwoo, Taeheon and Kwanghee. Ryewook's group mate Kyuhyun is currently also serving in military.
Gyeryong Military Culture Festival featuring Im Siwan will be held from October 8 to 12 in South Chungcheong Province.