Prince Harry Urges Meghan Markle to Get Therapy Due to Stressful Marriage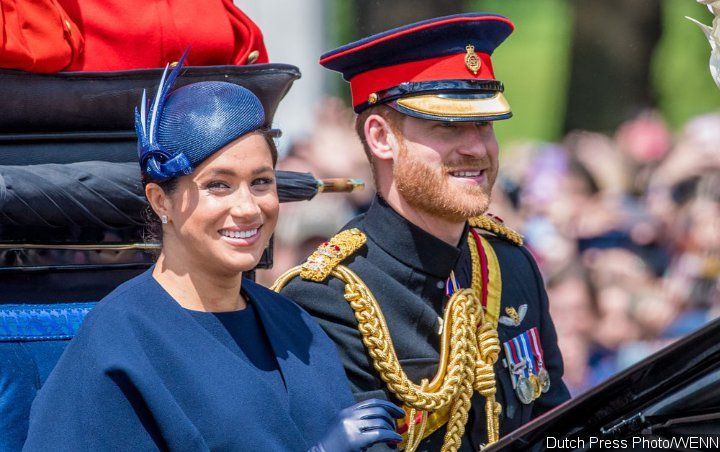 In related news, the Duchess makes headline for her honest response after Pharrell Williams praised her marriage during their encounter at 'The Lion King' premiere in London over the weekend.
AceShowbiz –
It is just a little over than a year after Prince Harry and Meghan Markle tied the knot in May 2018, but one may agree that things are rough for the royal couple. A new report suggests that the stress over public scrutiny has taken a toll on Duke and Duchess of Sussex's marriage that Harry is considering to go to therapy.
"Between the new parent exhaustion, the feud with Will [Prince William] and Kate [Middleton], the royal expectations, her crazy family and everything else Harry is ready to blow – and Meghan isn't far behind him," a source claims to Radar Online.
The source goes on saying that the allegations of Meghan ignoring royal protocols further add to the pair's stressful first year of their marriage. "Meghan feels that the rules and regulations in connection with Royal protocol are antiquated to forward thinking Millennials," says the insider. "Meghan and Harry respect tradition but want the freedom to do their own work and promote their causes without being held back by any constraints."
Meanwhile, Prince Harry is said to be "a fan of helpful therapy" which is said to help him with getting through years of attacks both of panic and rage following the tragic of his mother Princess Diana. "He's credited therapy for saving him in the past and he thinks he and Meghan need it now before it's too late," adds the source.
In related news, Meghan makes headline for her honest response after Pharrell Williams praised her marriage during their encounter at "The Lion King" premiere in London over the weekend. In a video obtain from ITV, the 46-year-old musician and producer could be heard saying, "So happy for your union. Love Love is amazing. It's wonderful."
"Don't ever take that for granted, but what it means in today's climate, I just wanted to tell you, it's so significant for so many of us. Seriously. It's significant. We cheer you guys on," he continued saying, to which Meghan responded, "Thank you. They don't make it easy." It was high likely that the former "Suits" actress was referring to the criticism that she and Harry have been receiving lately. Most recently, they were criticized for their decision to raise their two-month-old son Archie as a "private citizen."