Rob Lowe Transforms Into Colonel Sanders for KFC's Newest Ad
is KFC's new Colonel Sanders. The "" actor acts as the founder of the fast food restaurant chain and "announces" the release of KFC's new product. , Darrel Hammond, and Norm MacDonald have previously taken the role.
In the ad which parodies John F. Kennedy's "We chose to go to the moon" speech, the Colonel speaks at a press conference. Dressed in his iconic white suit which has been modified into a space suit, he informs the upcoming launch of Zinger spicy chicken sandwich in $5 Fill-Up in America as well as in space.
The conference is being broadcast in the whole country as the Colonel explains that KFC hand-breads its sandwich "not because it is easy, but because it is hard." When asked whether it will be worth it to try launching the sandwich in the space, he says, "We'll have to see how the camera attached to the chicken survives the launch." He ends his speech by convincing the people that "[they] will lick [their] fingers good."
In addition to the ad, several promotional images of Rob as Colonel Sanders have been posted. In one of the photos, "The West Wing" star dons a white space suit, glasses and fake mustache, staring into the space while holding a box of $5 Fill-Up that contains a glass of Pepsi, a pack of potato wedges, a cookie and the Zinger spicy chicken sandwich. In another photo, he poses at a press conference with a box of $5 Fill-Up beside him. A glimpse of the United States' flag can be seen in the corner.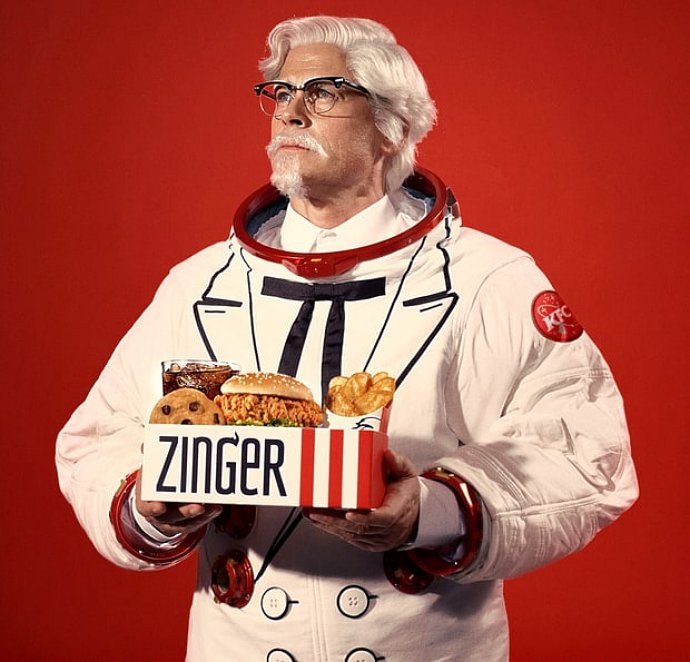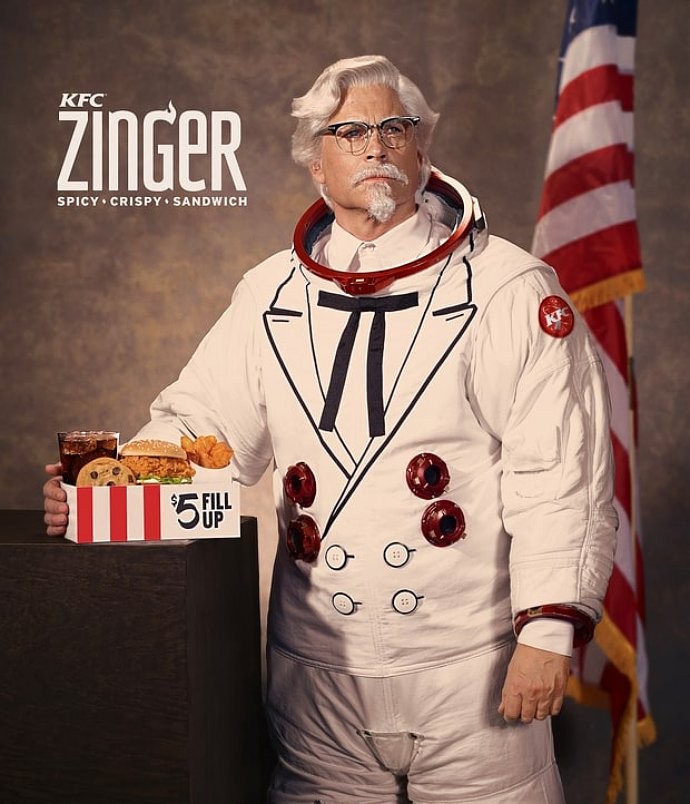 © AceShowbiz.com