Seemingly Spending Holiday Separately, Do Zayn Malik and Gigi Hadid Break Up Again?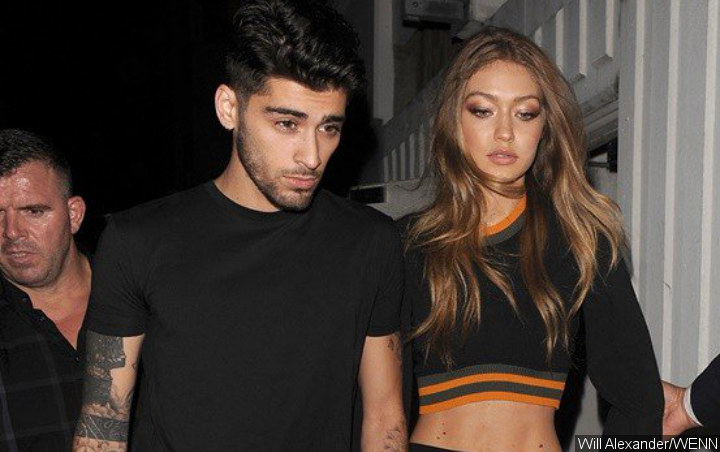 Further fueling the split rumors was an Instagram post by the 'Pillow Talk' singer's cousin Jawaad Saeed on December 27.
AceShowbiz –
Holiday weekend is usually the time when couples would flaunt their relationships on social media with pictures of them spending time together. With that, fans are anticipating Zayn Malik and Gigi Hadid, one of famous Hollywood couples, to share their own. However, the two are suspiciously quiet lately, prompting fans to think they may be breaking up again.
Gigi actually did share an adorable throwback photo on Christams day. The photo featured young Gigi and her sister Bella Hadid posing with a Santa Claus. They were joined by their mom Yolanda Hadid.
"Wishing everyone celebrating a very Merry Christmas," she wrote in the caption. And that's all. She didn't post any picture that would indicate she had been spending the holiday with her singer beau.
The "Pillow Talk" hitmaker himself didn't actually help shooting down the speculation. The singer's latest Instagram post was dated way back on December 16. Not to mention, the former One Direction member hasn't even followed his supermodel girlfriend.
Further fueling the split rumors was a post by his cousin Jawaad Saeed on December 27. In the Instagram pic, a shaved-headed Zayn was seen goofing off. "Through best and worst, take a bullet for you. Keep happy my bro," Jawaad captioned the snap.
Surely, that intrigued fans who seemed to get bad feelings from the cryptic caption. "Is he okay?? Two posts in a row from relatives give me a feeling that there's something wrong… And this caption really worries me… Please tell us that he is fine and okay…." Another worried fans added, "Plz tell us if Zayn is ok? we are worried and plz tell him we love him so much."
Gigi and Zayn haven't been seen together on Gigi's social media account since on October 21, when the Victoria's Secret model shared a selfie of her cuddling up to her shirtless man. Her eyes were closed, while she showed a content smile on her face. "Flyin home to my happy place," she wrote in the caption.
Before reuniting, Gigi and Zayn split in March after over two years of dating, and both confirmed the sad news in emotional social media posts. "I'm forever grateful for the love, time and life lessons that Z and I shared. I want nothing but the best for him and will continue to support him as a friend that I have immense respect and love for," Gigi wrote. "As for the future, whatever's meant to be will always be."