Ten Most Shocking Events of 2016
It has sure been a dramatic year for a lot of famous faces in the industry. As 2017 is fast approaching, AceShowbiz presents Ten Most Shocking Events of 2016 article that allows readers to take a look back at the juiciest stories from the past 12 months, which include tons of unexpected things from deaths to separations to an upset win.
Still being the biggest names in the game, , and dominated headlines with their reignited feud as well as the pop singer's highly-publicized breakups. Other notable events that left millions stunned included and 's messy divorce as well as the tragic deaths of music icon and young singer .
10. Taylor Swift's Highly-Publicized Relationships With Calvin Harris and Tom Hiddleston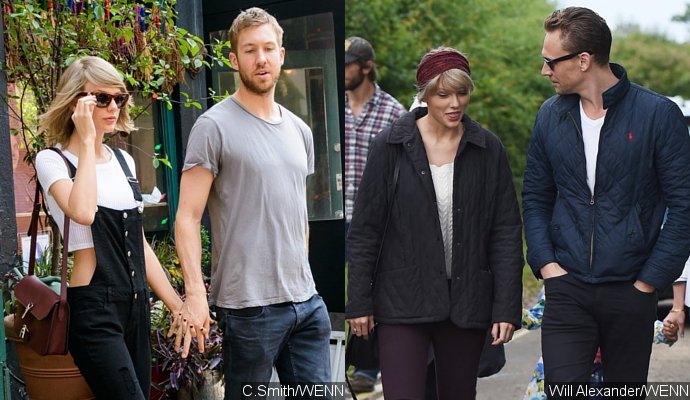 added not only one, but two men to her long list of ex-lovers in a year alone. Just when her fans thought that she had found her Mr. Right in , the "Blank Space" songbird broke up with him in early summer. What initially looked like an amicable split soon turned messy after she was photographed locking lips with , just a few weeks after the breakup.
Harris apparently wasn't happy she moved on so fast from him. Things between them just worsened after Swift confirmed that she was one of the people behind his most recent collaborative hit with , "This Is What You Came for". Amid the drama, Swift seemed to enjoy her new romance with Hiddleston. They traveled the world together and were inseparable, prompting a number of people to accuse them of faking their relationship. However, the fairytale-like romance only lasted three months. They split in early September reportedly after he asked her to attend the 2016 Emmy Awards with him. Swift, who never walked the red carpet with a boyfriend, immediately dumped him.
9. Beyonce and Jay-Z's 'Becky With the Good Hair' Drama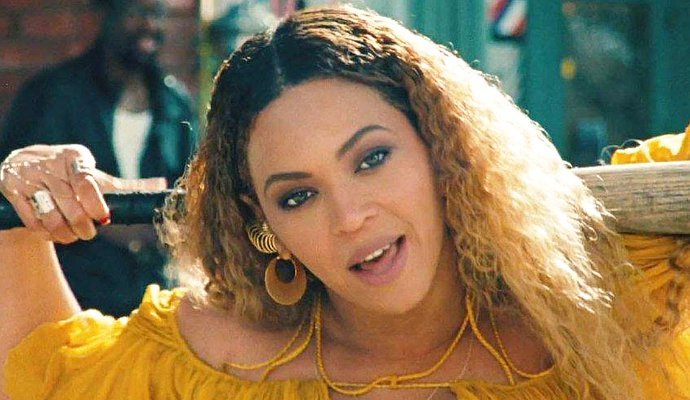 The long wait for ' new album was finally over this year. But along with her newest LP, "", began brand new drama surrounding her marriage to . The songbird subtly addressed her hubby's alleged infidelity in the record, referring to his mistress as "Becky with the good hair" in one song called "Sorry". She didn't say who Becky exactly was, but many of her fans assumed that designer Rachel Roy was the woman Bey's singing about.
Roy was allegedly the same person causing Beyonce's sister to attack Hov in an elevator during the 2014 Met Gala. Following the arrival of "Lemonade", Queen Bey's die-hard fans known as the BeyHive launched vicious attack on the designer. The whole thing also accidentally affected celebrity chef , whom BeyHive mistook for Roy. After all the drama, Beyonce and Jay-Z just went stronger and managed to prove that rumors suggesting that their marriage was crumbling were all untrue.
8. Orlando Bloom's Nude Picture Scandal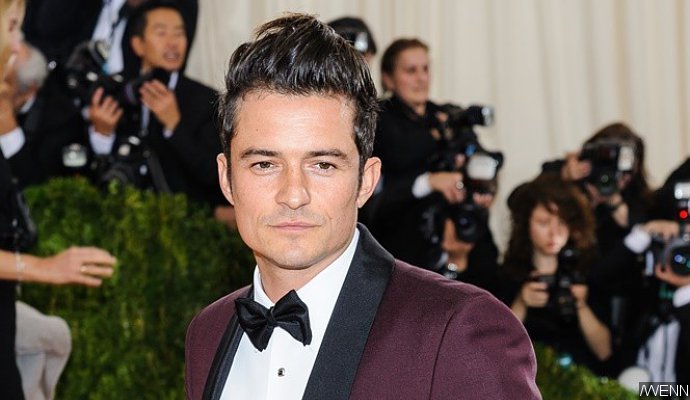 isn't the only one capable of breaking the internet with nude pictures. Earlier this year, totally sent fans into a frenzy after pictures of him going completely naked landed online. The snaps, featuring the actor's manhood on full display, were taken while he was paddleboarding with his girlfriend . They were on a vacation in Sardinia, Italy at the time.
The pictures understandably generated tons of memes and jokes all over social media, and according to Bloom's ex , the actor was embarrassed that the public got to see his private parts. Saying that her ex-husband gave her a heads up about the photos, the Australian supermodel recalled in an interview a few months ago, "He texted me and he was like, 'Um, I'm really embarrassed. Some photos are coming out. Just thought I should let you know.' "
7. Kanye West and Taylor Swift's Reignited Feud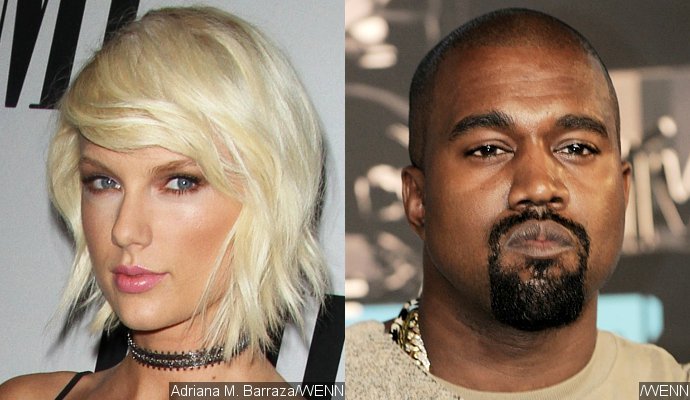 and seemed to have buried the hatchet last year. The two, who first feuded after he infamously interrupted her acceptance speech at the MTV Video Music Awards back in 2009, had another fallout earlier this year following the release of his long-delayed album "", which included a song called "Famous". In it, he called the former country star a "b***h" and claimed that she partly owed her career to him. After the track made headlines, West said that he already told Swift about the offensive lyrics and that she's completely okay with it. However, her rep claimed otherwise, saying that West only contacted the songbird to ask her if he could release the song through her Twitter page, a request she declined.
Things between them just worsened after Kim Kardashian chose to defend her husband by releasing on Snapchat a phone conversation between Kanye and Swift. The audio, which was secretly taken by the reality TV star, clearly featured Swift giving West permission to name-drop her in "Famous". Responding to the leak, the pop princess insisted that that she never allowed the rapper to call her a "b***h."
6. Christina Grimmie Shooting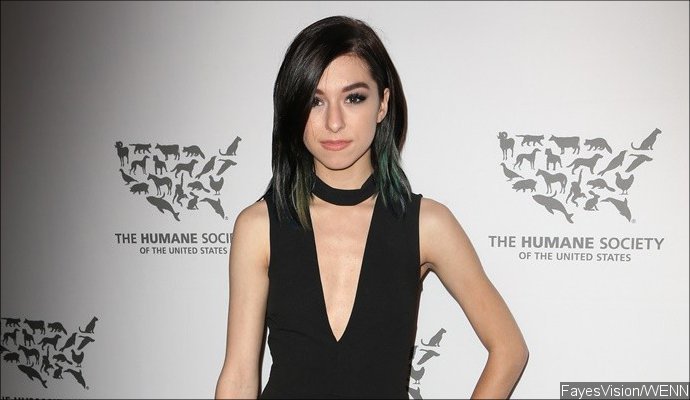 had just finished her show in Orlando on June 10 and was mingling with her fans during a meet-and-greet when a man showed up and shot her. He then killed himself after Grimmie's brother Marcus tackled him. The former contestant of "", sadly, was pronounced dead at the hospital.
The shooter was later identified as Kevin James Loibl, who turned out to be an over-obsessed fan, dismissing hate-crime rumors. According to TMZ, he'd been trying to win her heart and had even changed his appearance by undergoing a series of surgeries before he found out she already had a boyfriend, her own producer. Still, there isn't any reason good enough to justify a murder. On December 20, Grimmie's family filed a wrongful death lawsuit against promoter AEG Live and the owner of the venue where the incident happened, claiming that it could be avoided if there were body pat downs and metal detectors to prevent the shooter from bringing weapons into the theater.
5. Amber Heard and Johnny Depp's Nasty Split
and 's marriage seemed fine before she filed for divorce from the actor after only 15 months since they tied the knot. However, that was only the beginning of what's considered as one of the most dramatic splits in 2016. The actress accused the "Pirates of the Caribbean" star of abusing her throughout their 4-year-relationship and said that he hit her with an iPhone during an altercation days before she announced their breakup.
Some people close to Depp came to his defense. His ex said that Depp was never abusive towards her during their relationship. His friend Doug Stanhope also accused Heard of lying. Eventually, the former lovers reached divorce settlement and Depp was asked to pay Heard $7 million. But their problem was still far from over. She had said that she would donate all the money to charity that helps prevent abuse against women, so Depp directly gave the settlement money to the charity. Heard wasn't happy with it and she publicly slammed her ex.
4. Kim Kardashian's Paris Robbery and Kanye West's Hospitalization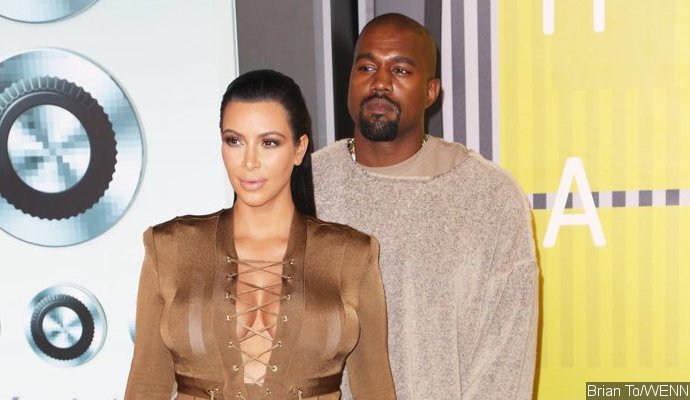 Unlike her usual self, stepped away from the limelight after she was robbed at gunpoint in Paris in early October. The reality TV star was reportedly tied up and gagged in the bathroom of her apartment by five masked men who then ran away with millions of dollars worth of jewelry, including the $4 million diamond ring from her husband which she frequently flaunted on Snapchat before the incident. Cops still couldn't identify the robbers.
Traumatized Kim spent the rest of the year holed up in her Los Angeles home and avoiding social media. However, she's not the only one in the family having a difficult time following the robbery. Two months after that, Kanye was hospitalized due to exhaustion and sleep deprivation.
He ranted about longtime pals and during a Sacramento show, which he cut short, and canceled the remaining dates on his "Saint Pablo" tour before he was taken to UCLA Medical Centre reportedly against his will. Later, reports emerged that his hospitalization was partly due to stress over Kim's robbery as well as the remodel of their $20 million mansion. The home has been under renovation since they purchased it 2 years ago, but the pair hadn't been able to spend a single night there.
3. Donald Trump's Unexpected Presidential Victory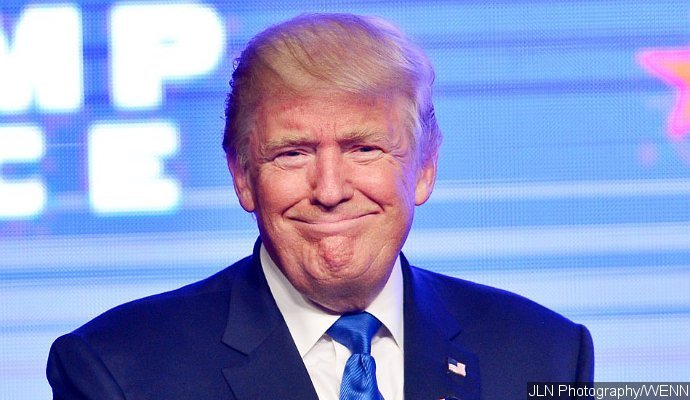 's victory is definitely something no one saw coming. From the moment he announced his presidential run, he was considered a joke. His offensive statements about Mexican immigrants and Muslims as well as sexist remarks about women only showed how unfit he would be for a leader of a big country. Sexual abuse allegations and an old audio of his lewd conversation with Billy Bush in 2005 further gave him negative portrayal in the media.
Despite all these inappropriate conduct and controversial statements, Trump slowly rose to popularity until he was elected the 45th president of the United States in the November 8 election. The 70-year-old real-estate tycoon defeated Hillary Clinton in the tight race, leaving her supporters which included a bunch of famous faces like , , and devastated.
2. Prince's Sudden Death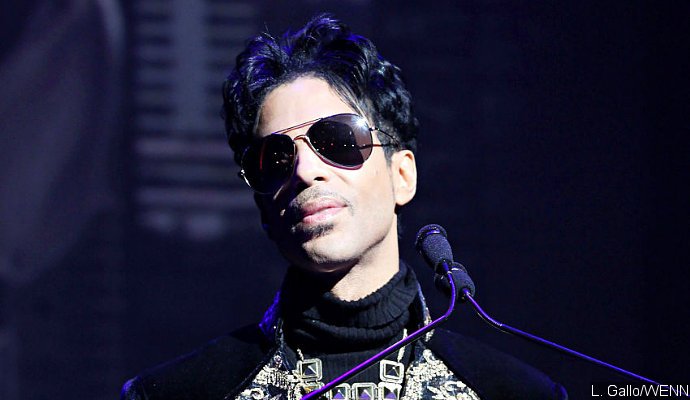 The music world lost one of its best artists when passed away on April 21. The iconic singer was found dead in an elevator of his Paisley Park compound in Minnesota at 57. Following an autopsy and toxicology testing, it was later revealed that Prince died from an accidental overdose on Fentanyl, a synthetic opiate that according to the CDC is about 80 times more potent than morphine and hundreds of times more potent than Heroin. Fentanyl is normally prescribed to cancer patients in extreme pain and used to ease the pain of someone who is dying or as part of anesthesia during surgery. Prince had indeed been struggling with severe hip pain over the past few years. He had hip replacement surgery in 2010 and was often seen walking onto stage with a cane because of the pain.
Tributes poured in immediately and days following the death of Prince, who was secretly cremated later in April. Among those who honored him were his fellow musicians like , , and , who played music from his catalog during events like 2016 Billbord Music Awards and the 2016 BET Awards. The "Purple Rain" hitmaker had no will, causing a dispute over his estate. His only full sibling Tyka Nelson and his five half-siblings had a claim to his estate, and hundreds of people claimed to be half-siblings or descendants.
1. Angelina Jolie and Brad Pitt's Divorce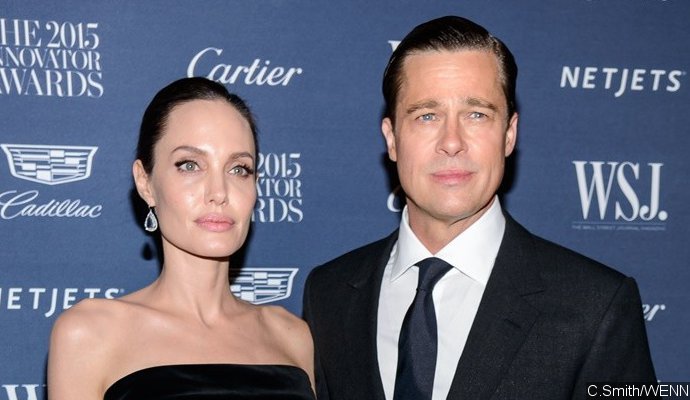 and 's marriage was never free of rumors, yet their marriage looked firm on the outside. Thus, it came as a surprise when the actress filed for divorce from her husband of two years in September, days after he was involved in a fight with their oldest son Maddox during a private flight from Paris to Los Angeles. Pitt allegedly hit the teen during the argument, causing the FBI as well as the DCFS to investigate him while Maddox and his other siblings lived with Jolie. As a result, he was only allowed to see his kids under supervision. He was eventually cleared of child abuse allegations, but he had to spend Thanksgiving and his birthday without his children. He reportedly got to see them on Christmas, though. He gave them some presents during a supervised meeting arranged by none other than his ex-lover.
Amid custody battle with Jolie, some rumors emerged suggesting that Pitt had affairs with some of his co-stars, including whom he worked with in "Allied" and who had a small role in 2015's "". The French actress, who's currently pregnant with her and her boyfriend's second child together, shot down the rumors, but that didn't stop press and tabloids from linking him to other famous stars namely .
© AceShowbiz.com